Purchased Myself/Press Sample
Hello everyone!

I am so sorry that I've practically disappeared! D: I went from working 8 hours a week to between 26-36 hours a week! It's been pretty hectic and I never intended to let my blog pretty much lay dormant for almost two weeks! I do have some guest posts coming! I'm just waiting on the emails and I do have a couple of posts scheduled myself! I can't even describe how good it feels to be typing a post again! Anyways, anways back too the post at hand!
I hope everyone has an amazing Easter! If you don't celebrate Easter, then I hope you have just as an amazing day as well!
I have to work tonight and decided to do a full face of makeup! :O I typically only wear eyeshadow and maybe liner. bahha. I had this whole grand look planned out and everything, it's all I thought about this morning... then I realized the gorgeous pink Sugarpill eye shadow I THOUGHT I had, wasn't real. I do have a pink shadow but I thought I had Dollipop.. I don't know why I thought I had it, but I did. Alas. I made due though! I still love how my eyes turned out so woohoo!
EYES:
Urban Decay Primer Potion ♥ Original
Urban Decay 24/7 Eyeliner ♥ Woodstock

(entire lid)

Sugarpill Cosmetics

♥

(Crease/Outer/corner)
Sugarpill Cosmetics ♥ Birthday Girl

(entire lid, overtop Woodstock)

Sugarpill Cosmetics ♥ Lumi

(Inner Corner)

Urban Decay 24/7 Eyeliner ♥ Demolition

(waterline/tightliner)

Ellis Faas Mascara**
NYX Gel Liner & Smudger ♥ Jet Black
Senna Cosmetics Brow Fix X ♥ Golden Brown X
FACE:
Urban Decay Primer Potion

(all over face)

Stila Stay All Day prime & anti-shine balm*
TEMPTU Pro S/B Concealer Wheel

(Shade 2, 3, & 4)

*
TEMPTU airPOD Foundation ♥ 004 Sand*
Rimmel London Stay Matte ♥ 011 Creamy Natural
And just because here is the picture that I posted on Instagram from my phone! I LOVE how my eye looks in this! *swoons*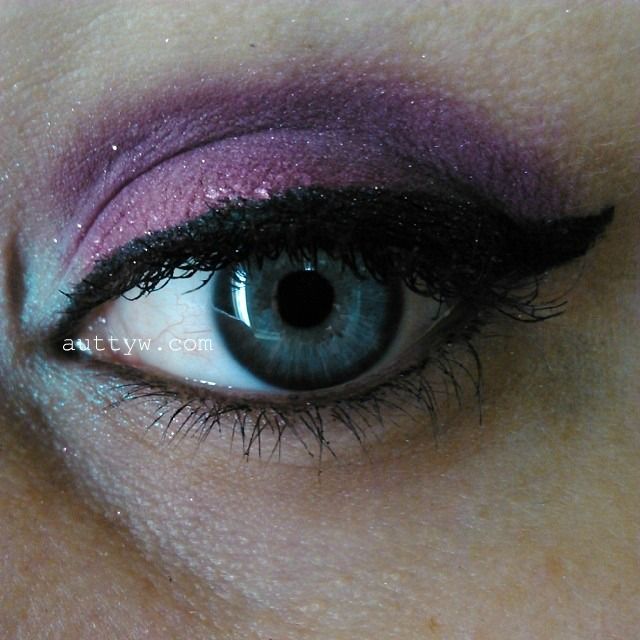 This was pre-doing my hair and no glasses. I really love the pink and purple together!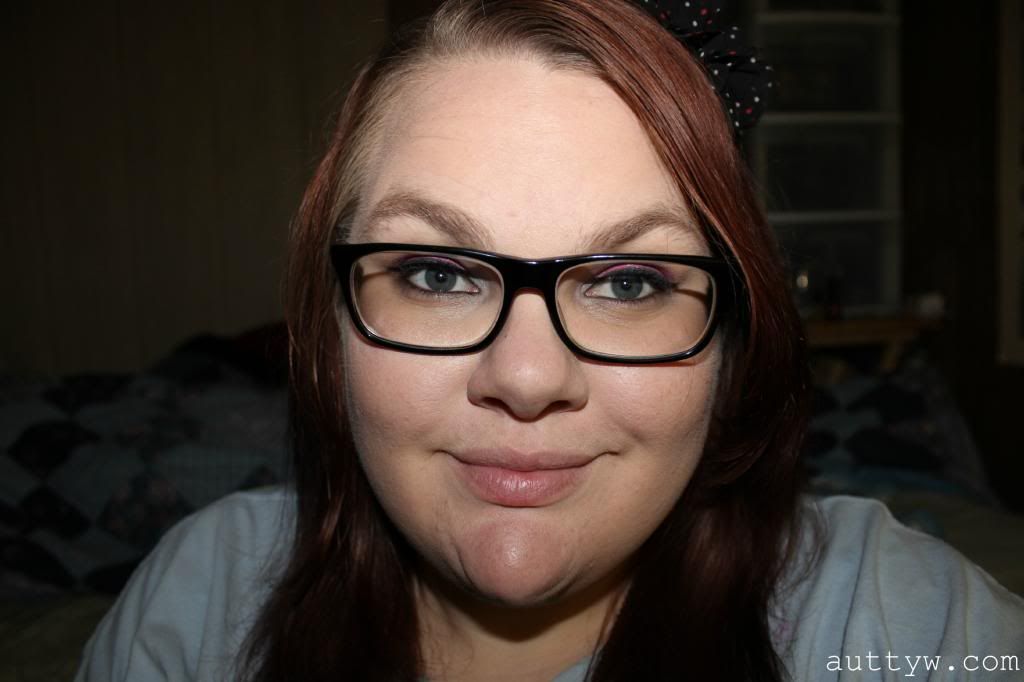 As per usual there is nothing on my lips, it's going to be lip balm for me, like normal, especially at work it's one less thing to worry about! I'm also sure that you noticed my liner wasn't totally straight etc and both eyes are different. Yes girls and boys, if you have tried winged liner you know it's a complete B to do! I've been using liquid liner to do them as of late but have been trying this gel liner out. All I can say is ay dios mio! I still love how it turned out though!
Are you doing anything special on your eyes or nails?!
All products marked with a (*) were given for Press purposes.