Bought Myself/Gift/Nothing To Disclose
Hello everyone! Welcome back to another episode of The Beauty Buffs!! .. Okay, why I called it an episode I have no idea, I thought it was funny. *bah dum tss*
This weeks theme is Royal Blue and I figured that since the last TBB post I did nail polish, I thought I would do makeup this week! SO, I had gone out in search of a nice royal blue eye shadow and found the Maybelline Expert Wear quad in Electric Blue. I guess, it is new? I don't know, I've never seen them before and it was $2 off I think so I decided I would get it. I'm going too tell you now, don't waste your time, It's not that great. The pigmentation is lacking. WELL, low and behold AFTER I bought it, I remembered I had Sugarpill's Heartbreaker palette in it, which has Velocity. A gorgeous matte royal blue. BAM, have my eyeshadow. *dances*
I decided too use the blue in the Maybelline quad as well as Velocity, and I used a mixture of colors from the Crown Cosmetics Smokey Eye Palette.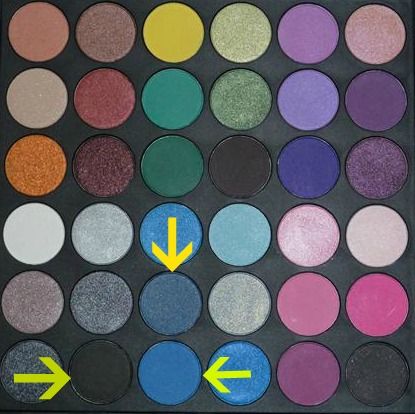 The three shadows with the arrows pointing too the are the ones I used. I didn't use them in any particular order, except tap my brush into each a couple of times. I added that into the crease and blended out. BUT wait! There's more. I also used Sugarpill Velocity in the crease. I used it as the original outline of the crease then I blended a bit on the top of the crease to give it a little something extra,.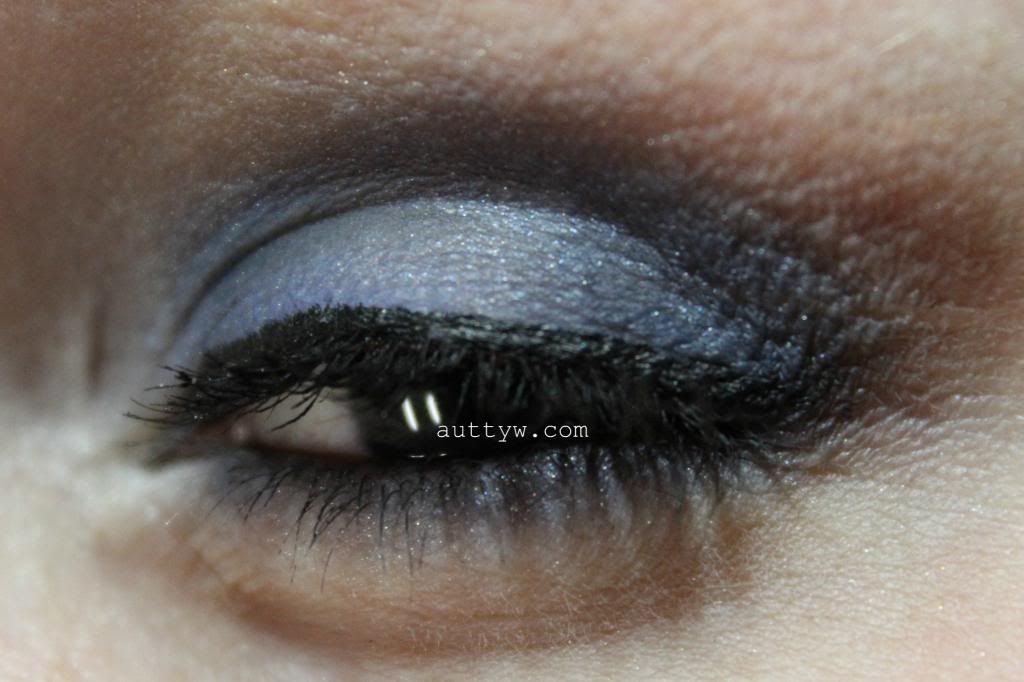 On the lid I applied lightly the Royal Blue from the Maybelline Electric Blues palette. I should have added some of Velocity on top, but what is done is done.
On the lower lashline I mixed the royal blue and the black shadow and smudged it across.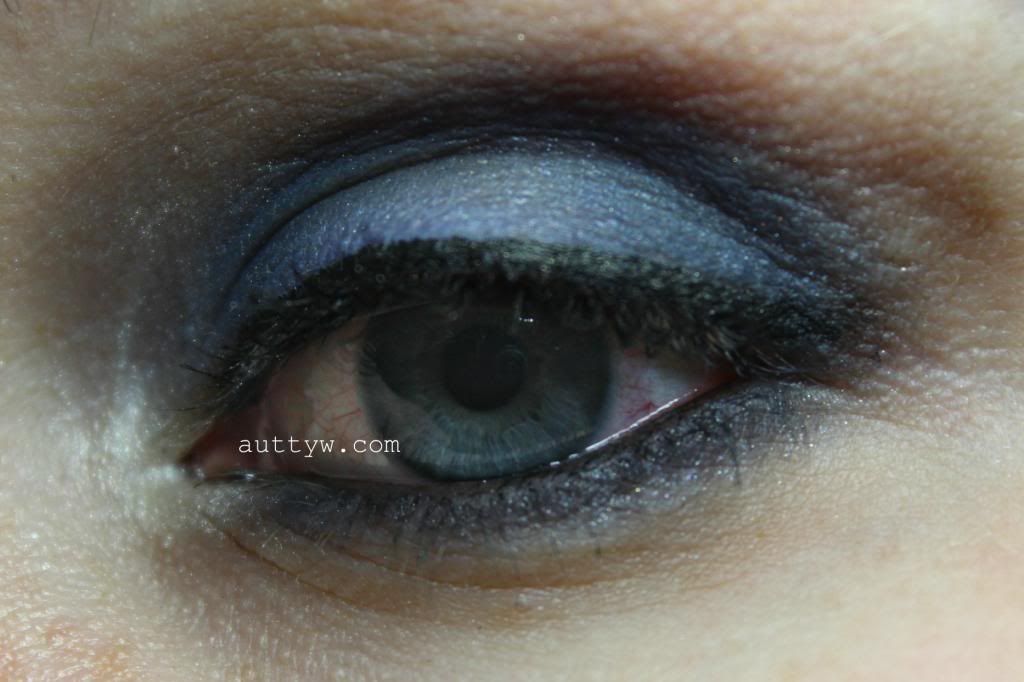 You are probably asking yourself WHY so many pictures and WHY pictures of both eyes. WELL my dears, I did both eyes different. On my left eye I didn't wing the liner and I didn't bring the shadow up as high as I did on the other eye. You can't tell particularly but the liner on my right eye *below* is winged out and I brought the shadows higher up towards the brow bone.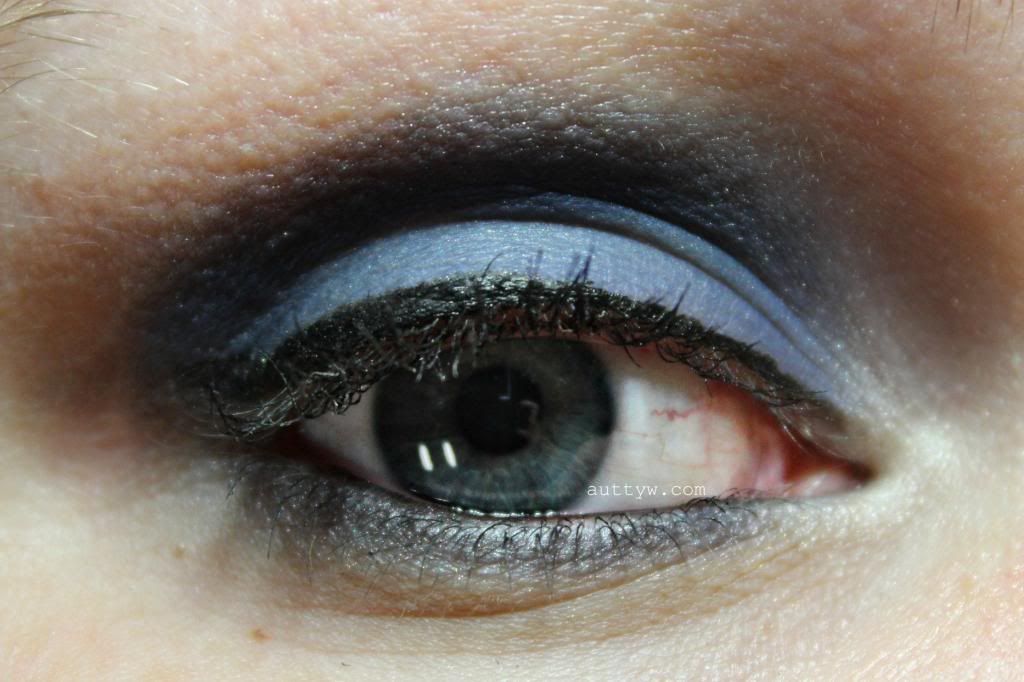 Products Used:
Sugarpill - Velocity
Maybelline - Electric Blue Palette (black and blue)
Crown Cosmetics - Smokey Eye Palette (colors shown above)
Urban Decay - Zephyr (innter corner)
Milani Extreme Eye Tech Eyeliner
Urban Decay Primer Potion
MiA BelleZZA Creme Liner in Brown - Waterline & Tightline
Ellis Faas Mascara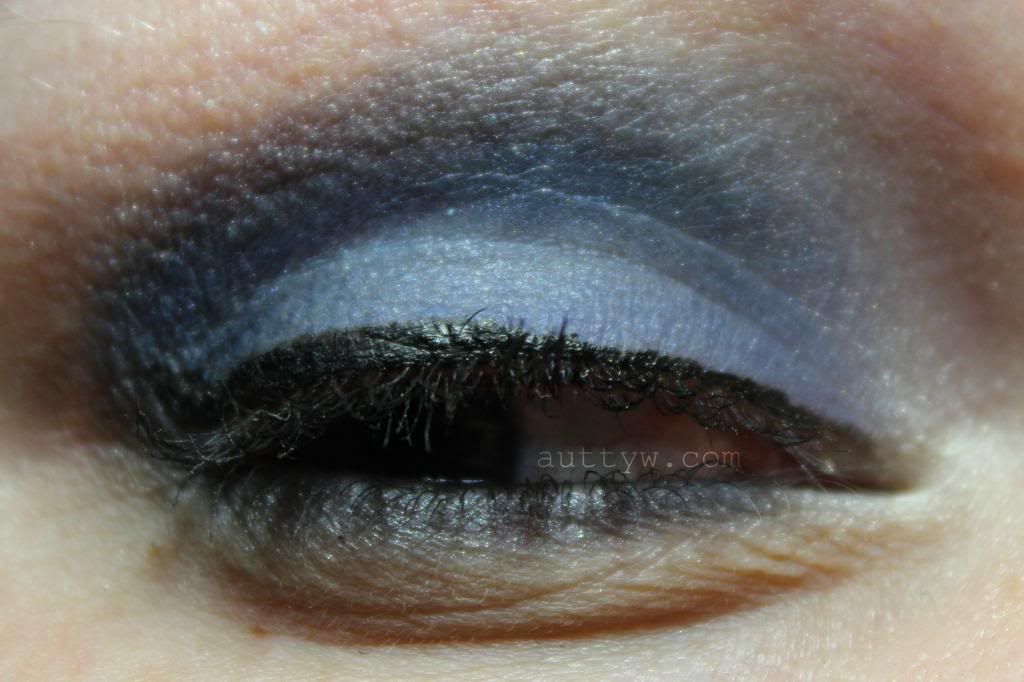 I really love how this came out! I've been itching too show everyone the look since I completed it a couple of nights ago!
Here's the finished look with the whole face! ... I don't know why I said it that way but I did. A lot of people say don't wear blue on blue, brown on brown or green on green. I say, do what you want, it is your makeup and it's YOUR face. Makeup is an expression of art, don't let others dull your shine!
The purpose of this is too give you some more blue options. I understand the 3/4 makeup choice are high end, but you try too find GOOD affordable royal blue shadows. :P I got lucky I found the Maybelline one, and the palette itself isn't that great,
Essie nail polish / Seche nail care, $16 / Maybelline eye makeup / NARS Cosmetics matte eye makeup, $30 / Eyeshadow, $26 / Obsessive Compulsive Cosmetics matte makeup

Don't forget too check out the other ladies in the linkup and leave comments on their posts!


An InLinkz Link-up