Hello my dears!
This post has been sitting un-written for well over a month! Can you believe it?! such a shame right?! I wore this look to work, and you will not believe the amount of funky looks I got that day. I mean, really now?! Do people not believe in colored eyeshadow?! It must be such a strange thing. *eye roll*
ANYWAYS, I shall keep trucking on, wearing my bright and colorful eye shadows! Now, I am a wee-bit fuzzy on a couple of products that I used... okay I'm fuzzy on one product. I had everything written down.. or typed actually on wordpad and my computer crashed before I could put it into the post. Failzor! :O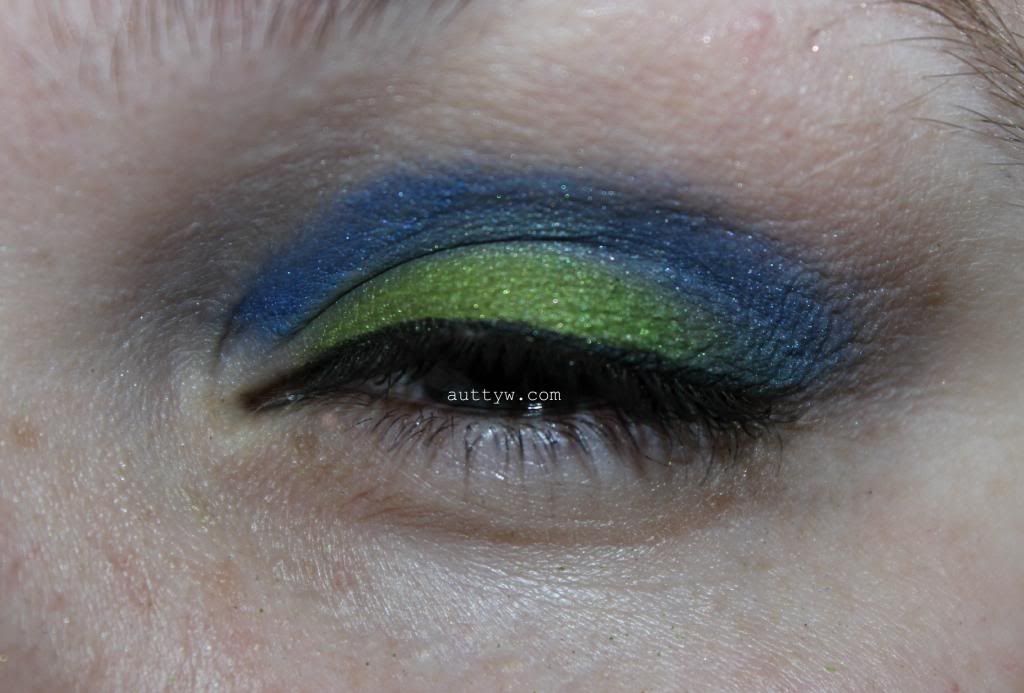 Someone told me that this reminded them of a Peacock! What does it remind you of?!
Any-piddle
Products Used:
Primer ;
Urban Decay Primer Potion
Eyeshadow(s) ;
Sugarpill Acidberry & Velocity
Eyeliner ;
Milani Eye Tech Extreme - Black
Mascara ;
Ellis Faas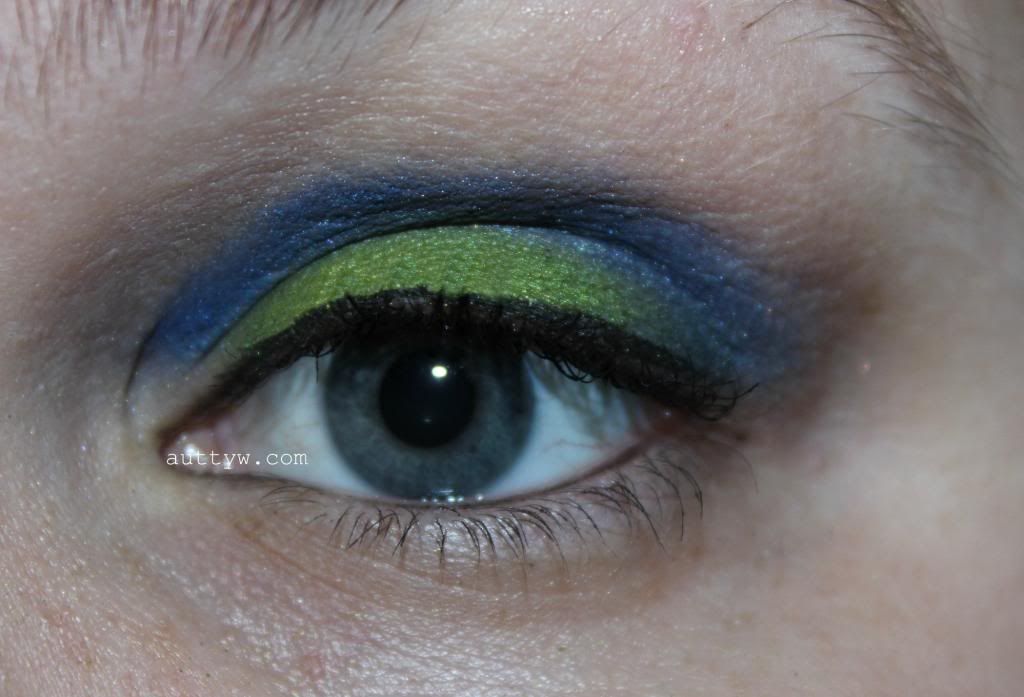 I really love wearing Acidberry and Velocity together. They really compliment each other!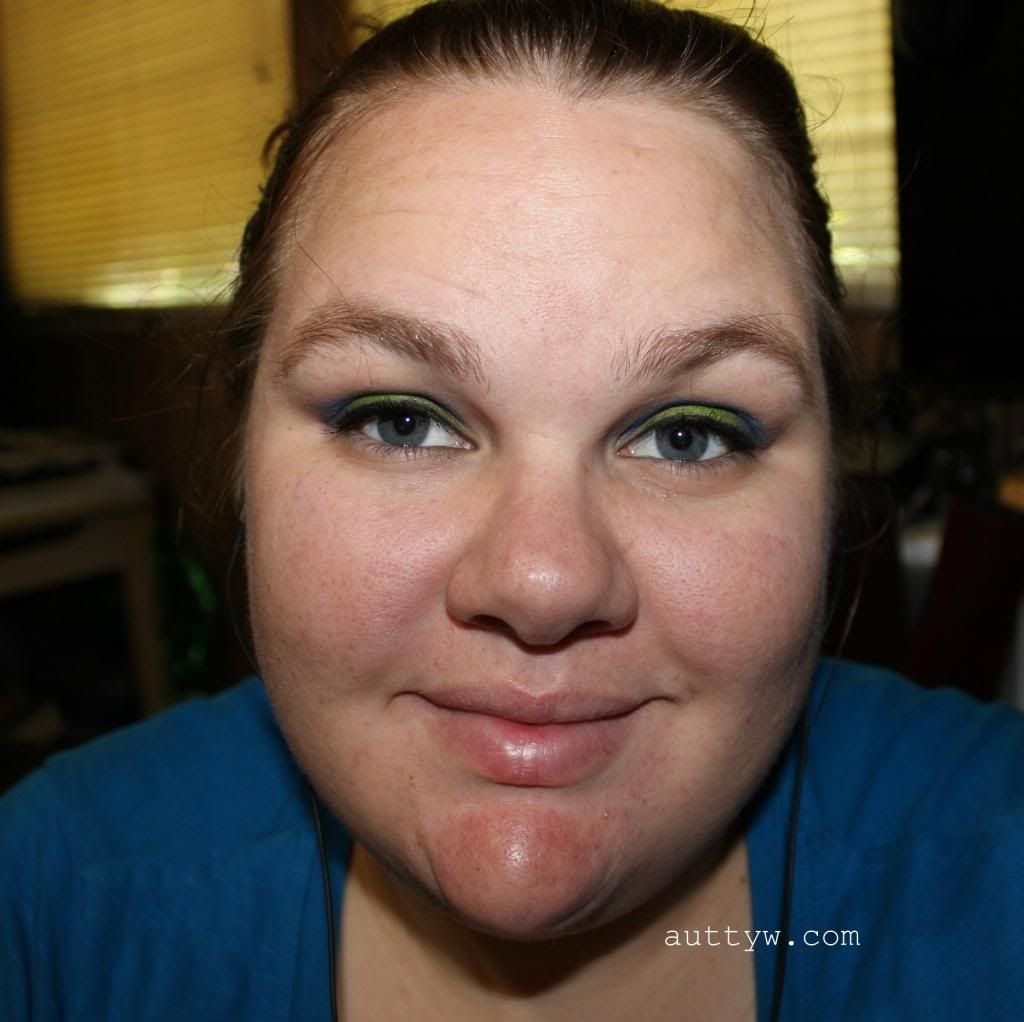 What do you think?! Is this a combination you would ever try?!