Hello everyone! I hope you are all doing well!! This look is from a few days ago...okay like 5 days ago. I do have some reviews up and I will be having a full review of this entire collection coming up within the next few days, I just need to get some other reviews up and out first.
If you can't tell I have been absolutely obsessed with BFTE's Pumpkin EVERYTHING! collection. Unfortunately you can't purchase it anymore because it was a LE collection. The colors for me just embody everything that has to do with Fall. I'm going to stop gushing and leave it all for the review!
For this look I wanted to use all four shadows, so I did. >D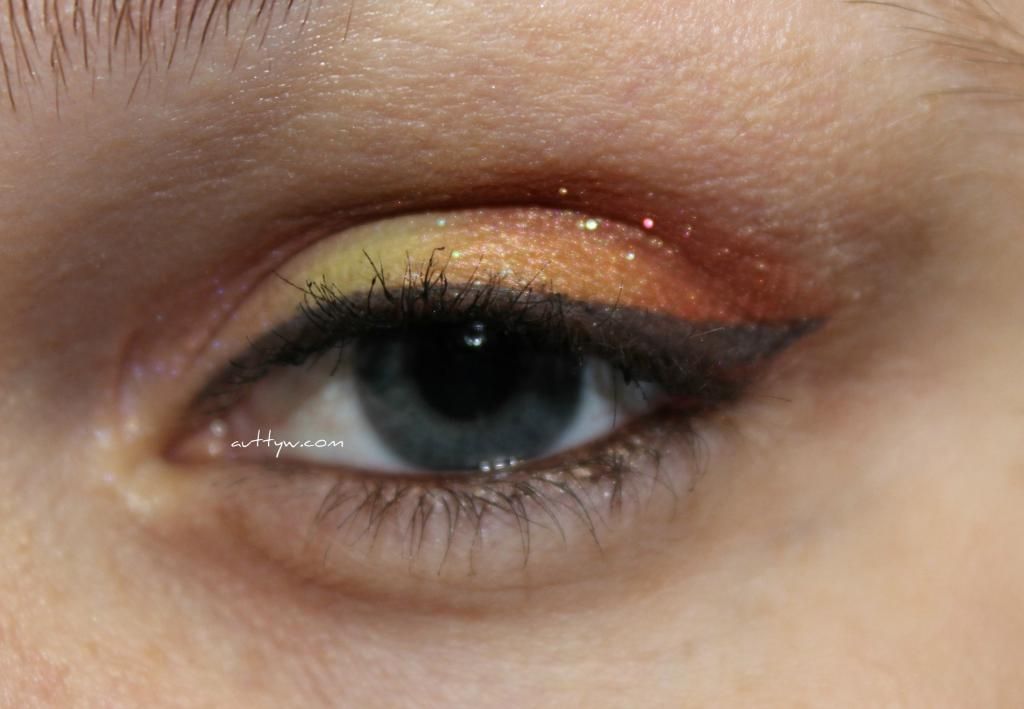 Products Used::
▪
Too Faced Shadow Insurance
▪
BFTE Cosmetics
-
▫Pumpkin Everything
▫Pumpkin EVERYTHING!
▫Pumpkin Patch
▫Pumpkin Glow
▪Urban Decay 24/7 Liner - Demolition
▪Givenchy Nior Couture 4-in-1 Mascara
▪
L'Oreal Lacquer Liner -
Dark Slate
I know, 4 pictures for one eye look?! Ridiculous, but I just love how it turned out. Part of me is glad that I used the Dark Slate eyeliner instead of a regular black, I feel like it does something special for the entire look!
Also, my friend Melissa has made the switch from traditional blogging to being a YouTuber, check her channel out HERE!