This isn't one of the looks that I was going to do for Halloween, but I kind of forgot to write down the list of products that I used before I jumped on the computer, so that will be the next post coming up! First I do want to show you all a perfect example of a work appropriate eye. Now, a lot of people aren't able to wear bright colored shadows to work, When I worked at Hess, we were supposed to only wear neutral shadows but luckily I had 2 managers who were totally okay with me wearing funky colors eye makeup as long as it wasn't something that would interfere with work and what not. But this example is a good one of something that could be apropriate in all kinds of settings!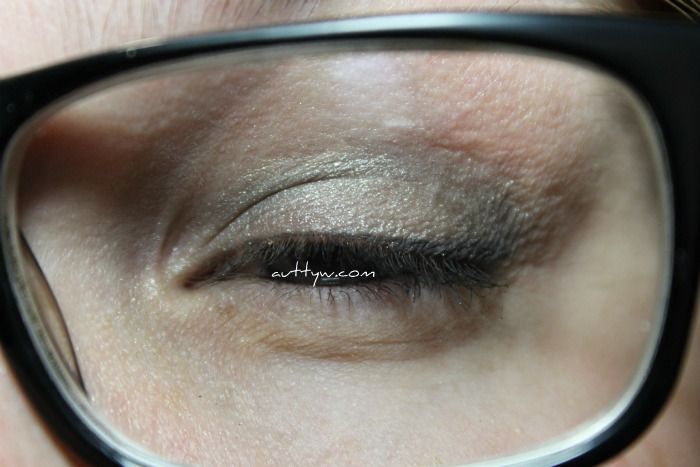 On Instagram, taking pictures through the lens of my glasss has become a kind of typical thing for me. Especially since people are always asking about makeup that is appropriate for glasses. Girls/Guys wear whatever you want! It's all glasses apropriate! ..well except for maybe crazy false lashes! :P
Dem bags!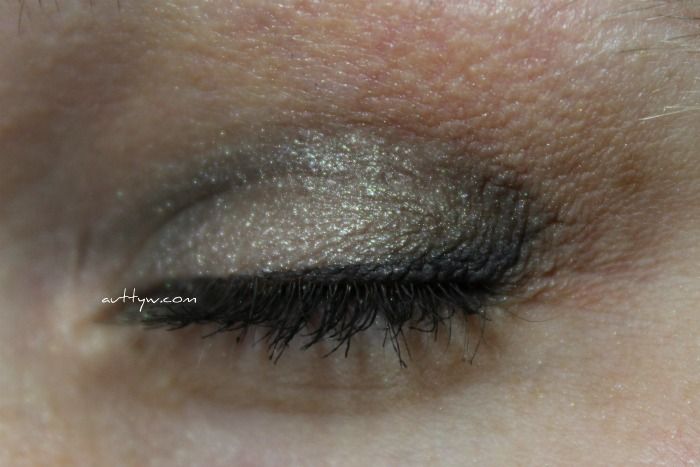 Products:
Too Faced Shadow Insurance
Urban Decay Gunmetal (crease/outer corner)
Urban Decay Verve (lid)
Urban Decay 24/7 Eye liner - Perversion
L'Oreal Lacquer Liner - Slate
Givenchy Nior Couture 4-in-1 Mascara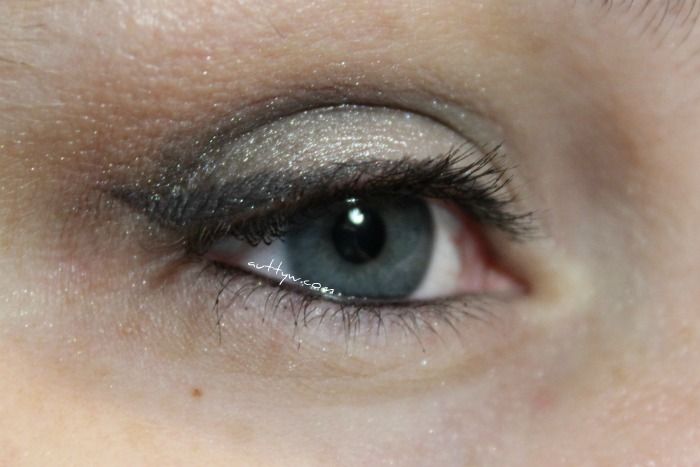 I REALLY love how this turned out! Then again I'm sure I've done this look pleanty of times! I'm sure you're all tired of seeing me doing neutral looks though! :P
I figured that to spice this look up a little bit I would pair it with two lip colors!
The first lip color I used was
L.A. Girls Glazed Lip Paint
in
Hot Mess.
I think this is a gorgeous orange-y lip color that could definitely work, well for work!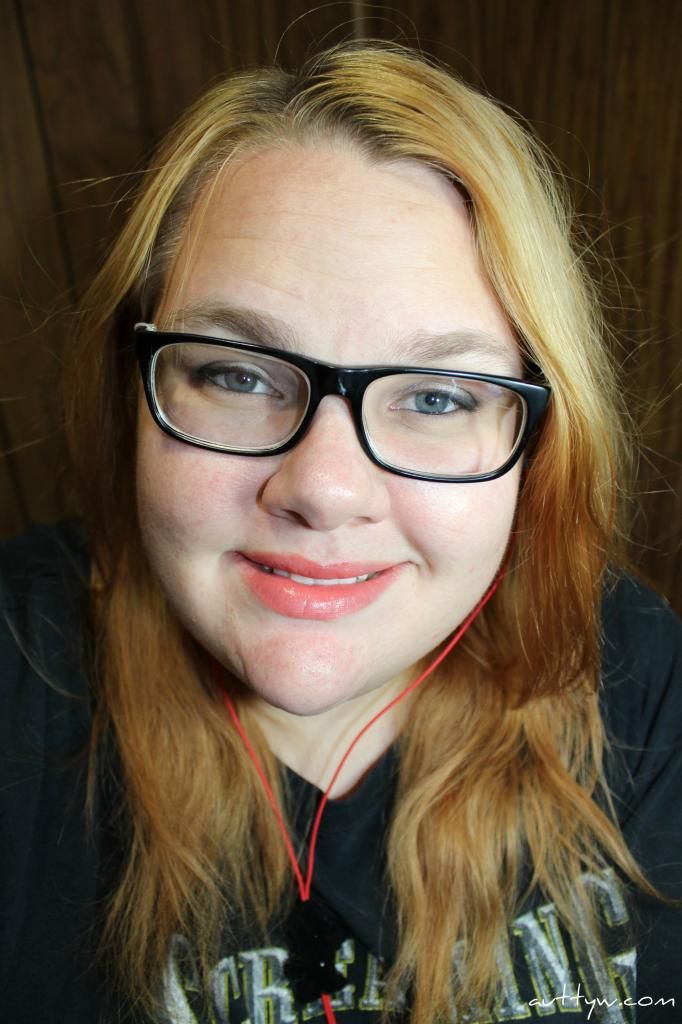 The second lip color I went with is much darker and it's
Obsessive Compulsive Cosmetics Lip Tar
in
Anita.
This is probably my darkest lip color and while I LOVE wearing it, I rarely do! Y'all know that i am NOT a lip girl, but I'm trying to change this! I applied this very lightly to give it more of a sheer look!
What do you think? Is this something that you would wear for work?! Or just wear out during the day?!