This is another product that was in the blogger bag from The Makeup Show Orlando and I have to say, I was pretty damn excited about this. I love trying new products, especially when they're from brands I've never heard of!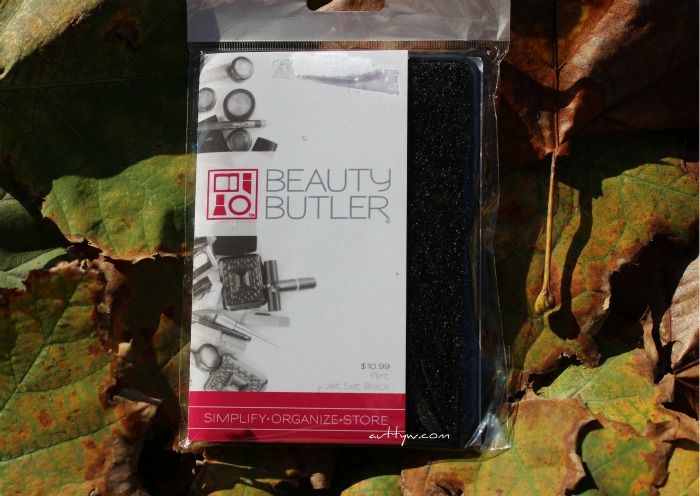 The Beauty Butler is essentially a portable makeup organizer that makes it easier to find what you're looking for. Whether its your makeup bag, your purse or in your makeup collection the BB is a fantastic solution to organizing the products you use daily.
I'm that odd person out who doesn't carry makeup with them when they go out, I just don't feel or see the need too. I used to when I was in high school but not anymore.
What the Beauty Butler essentially is, is a hard plastic tray with velcro on it. You get little tabs that you can stick to the back of your makeup products and then stick them to the palette. BAM everything is in one place and easy to find. It's also durable enough to throw in your purse and be on your way.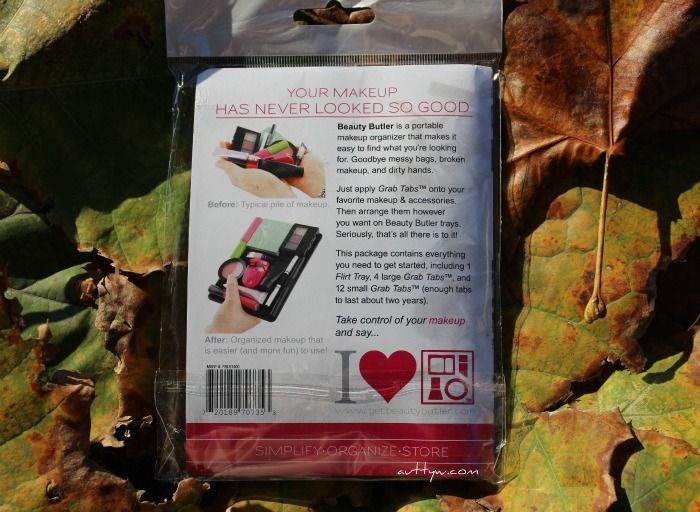 In the picture below it gives you suggestions on what you could put on your beauty butler as well as it gives you the simple steps to setting your beauty butler up. It's pretty dang easy.
My palette is called The Flirt. The Flirt is a 4x6 tray, which it's the smaller of their two trays. The other is Diva and is a 6x8.
The Flirt retails for $10.99
On my Beauty Butler, I first started out with having my essentials on it. You know, the makeup that I use practically everytime I do my makeup. However it's quickly evolved, it's pretty much turning into my cream/gel liner palette. I've still got a couple essentials on it as you can see. Eventually I do plan on getting more gel/cream liners of different colors!

Product provided for free from Beauty Butler via The Makeup Show