PR Sample
Weekly Quote:: What screws us up most in life is the picture in our head of how it's supposed to be.
The Make Up For Ever Artist Liners are described as super slim ultra-glide pencils that provides an intense color payoff and effortless long lasting definition.
When I received this in my Blogger Preview bag from The Makeup Show Orlando, I was a bit disappointed because I don't really wear green that often and I was unsure if I was ever going to use this. I will say that I am no longer disappointed in this product! I'm actually pretty dang impressed with it and I really want to get them all.
The color that I received was
I-32
which is an
Iridescent Pop Green.
This is actually my first ever MUFE product...well besides a blush brush that I've never used but that is a different story. The liner itself does have a gold iridescence to it, which is simply gorgeous. I'm a sucker for anything gold on the eyes.
The liner is very creamy as well as it is incredibly pigmented. Let me tell you, this sucker dries rather quickly, so if you're wanting to smudge it...work quickly. I tried to take it off with some water and it didn't budge, I had to actually apply a decent amount of pressure to get it to budge. Enough pressure where it left a red mark!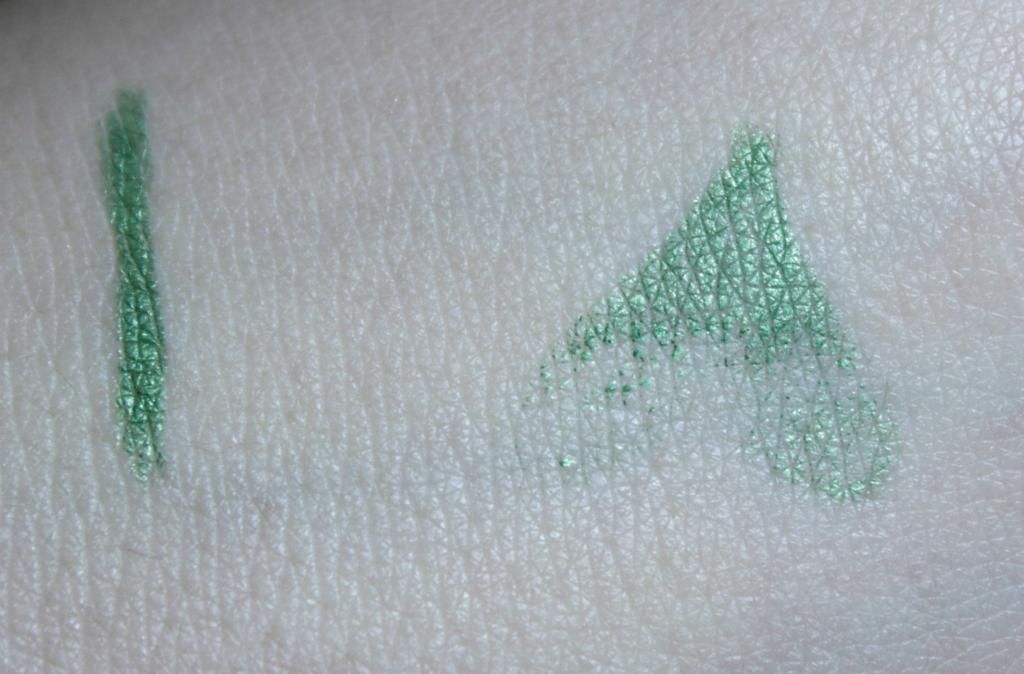 The one thing that is of great note that James Vincent was very adamant we all know is that while this is a twist up pencil it is NOT retractable. Don't go twisting it up because if you do, it wont go back into the tube and then you just wasted product. Only twist up what you need.
Now I know I said I didn't think that I was ever going to use this, but I actually really enjoy wearing it! It's a really gorgeous liner and be used by itself, or as a pop of color to your neutral eye looks. I definitely recommend this liner and really hope that in the future I can try out more MUFE products!


This retails for $19.00 USD and can be found at Sephora stores or on Sephora.com
Keep in mind that this product is EXCLUSIVE to Sephora

Product provided for free from Make Up For Ever via The Makeup Show.