Press Sample / Brandbacker
Paula Dorf is a company that I've been interested in for a while because I think they have some of the prettiest stuff and I love their packaging!
The Paula Dorf Perfect Color is a multi-use product, it can be used on the eyes, lips and cheeks. This product is similar to Nars The Multiple but is about $7 cheaper then Nars.
I don't know about you but I am such a sucker for multi-purpose products, if I can use it on more than one place I'm happy. It just makes makeup application go quicker.
I love that on the packaging it says "Become your own makeup artist".
As per the packaging, it's rubberized so..I'm sure you can tell that mine is a wee bit dirty and that's just from using it twice. It's more or less from dust I think then anything.. Rubberized packaging is a bit hard to keep clean because it attracts everything.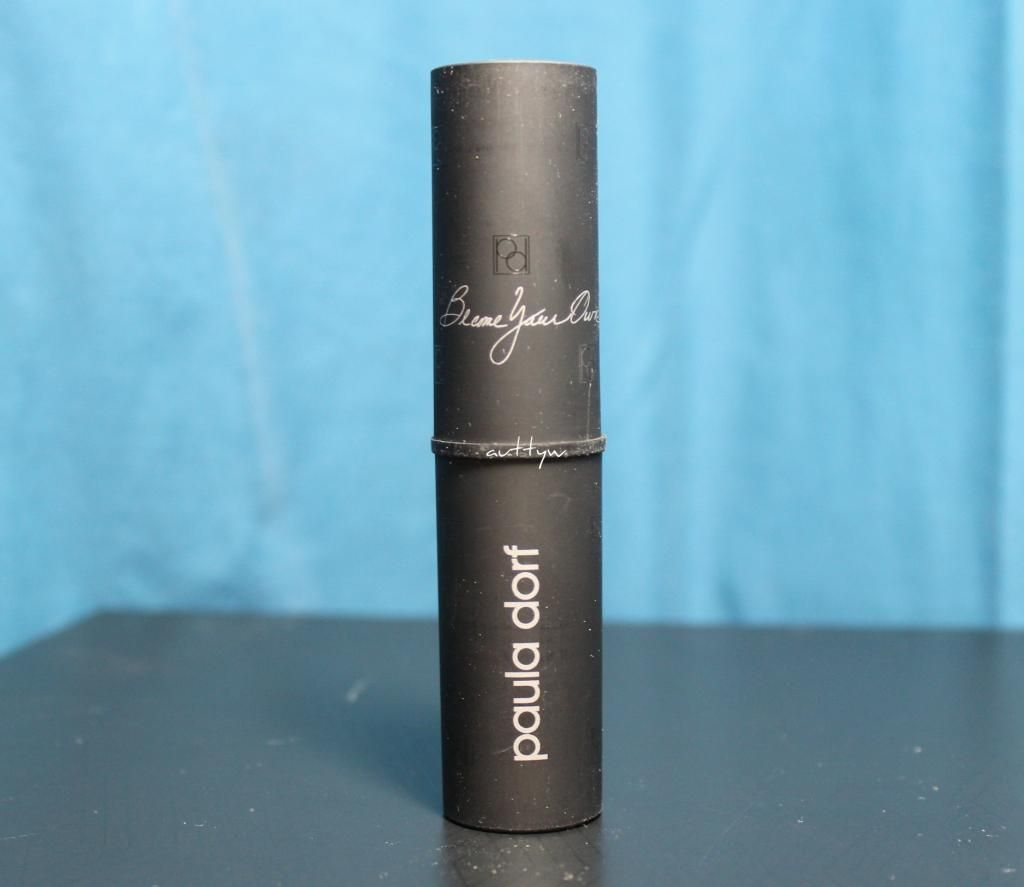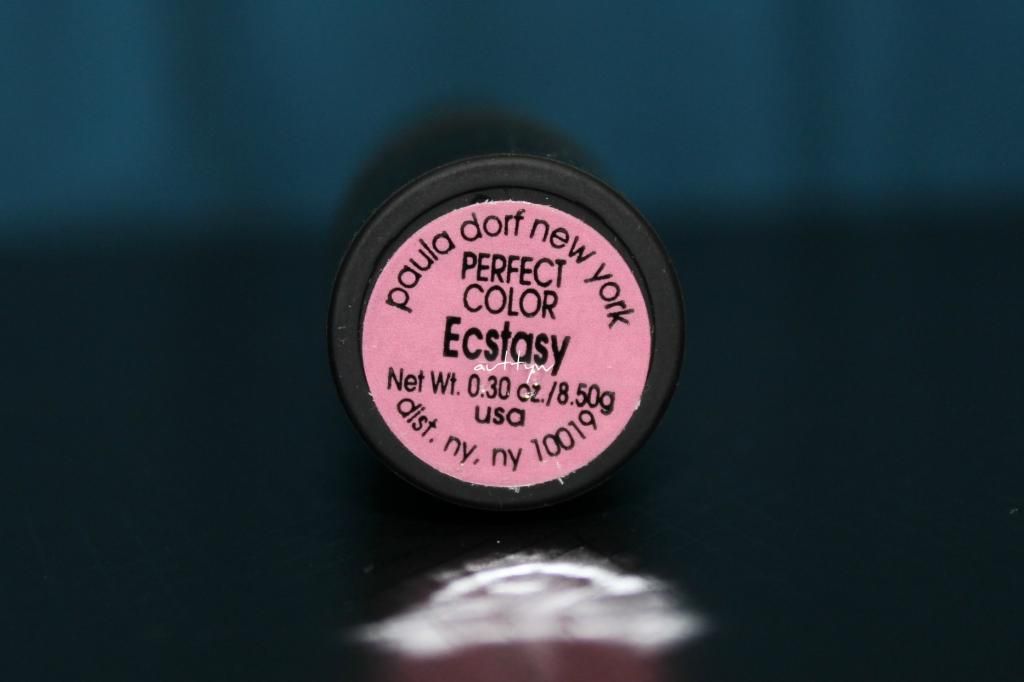 Ecstasy is a light pink with some gold shimmer in it. Thankfully when you apply this to where ever you decide to apply it, it's not crazy glitter, discoball-ish on your face. I didn't see any shimmer on my face when I applied it.
What I really like is that you can build it up to be a gorgeous pink of you can wear it sheer to just give you a kiss of pink.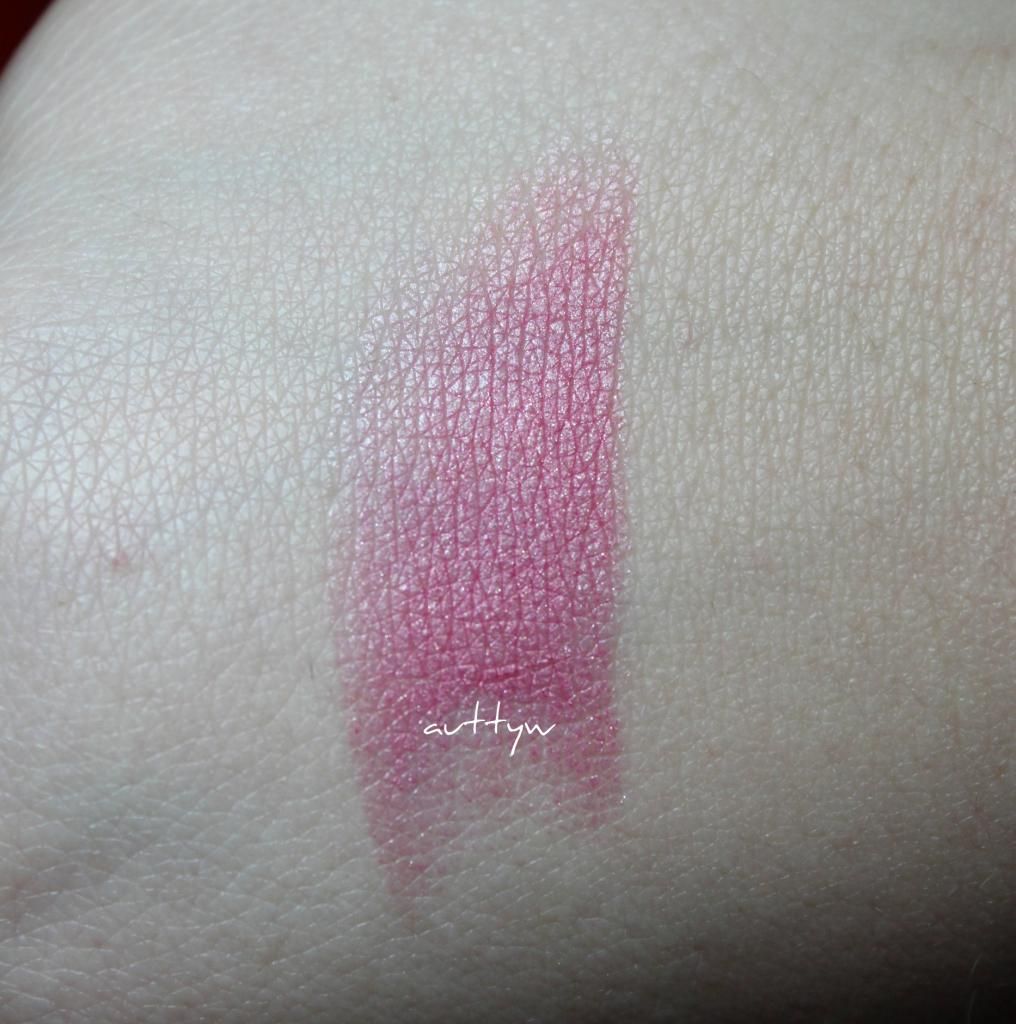 Above is what the product looks like built up on my hand..actually it wasn't super built up, just two swipes. You can tell that it is a pretty pigmented product on it's own. However as you can see in the picture below, it's not too crazy looking on the eye. That was me building it up with a brush, which didn't work at all and it was synthetic fibered...then I used a CLEAN finger and tried to pat it on and it just wasn't working. What I think is that if you do intend to wear this on your eye, wear a base color under it, whether it be a white or a color of a similar shade. I will say that with this just being over top a eye shadow primer with some brown in the crease it looked nice, it looks sloppy here BUT it did last quite a while and I didn't experience any creasing.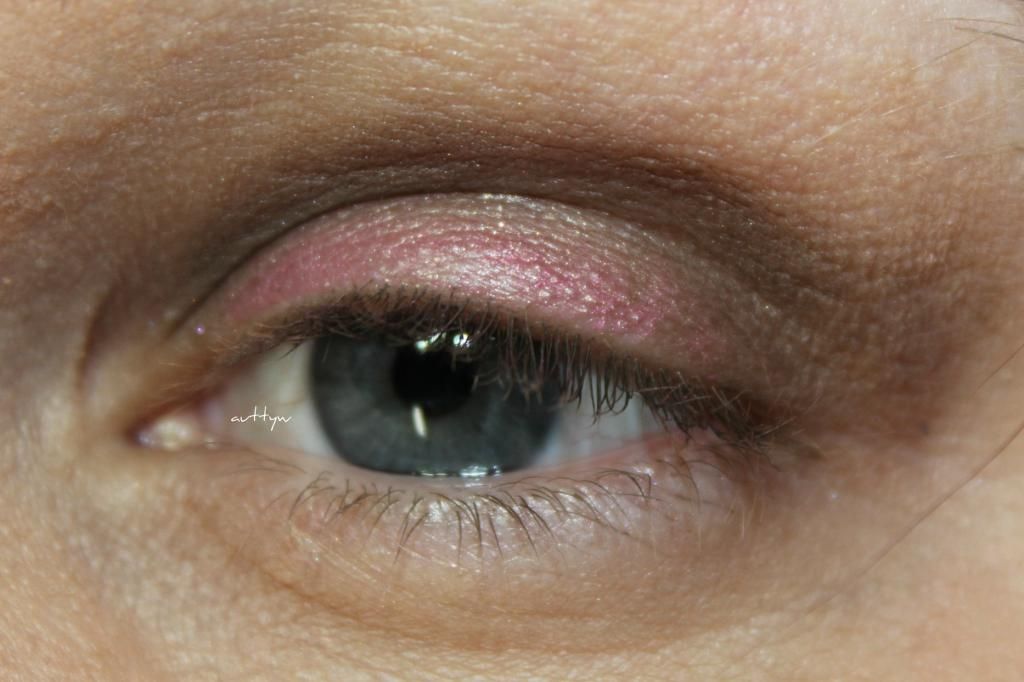 Here you can see the PC in Ecstasy in all of it's glory on the lips. I have to say that this is probably my favorite way to wear this product! This is such a light and perfect color for me and that is coming from someone who doesn't wear colored lip products. This went on very easy, was creamy, smooth, obviously pigmented and it lasted quite a while on the lips.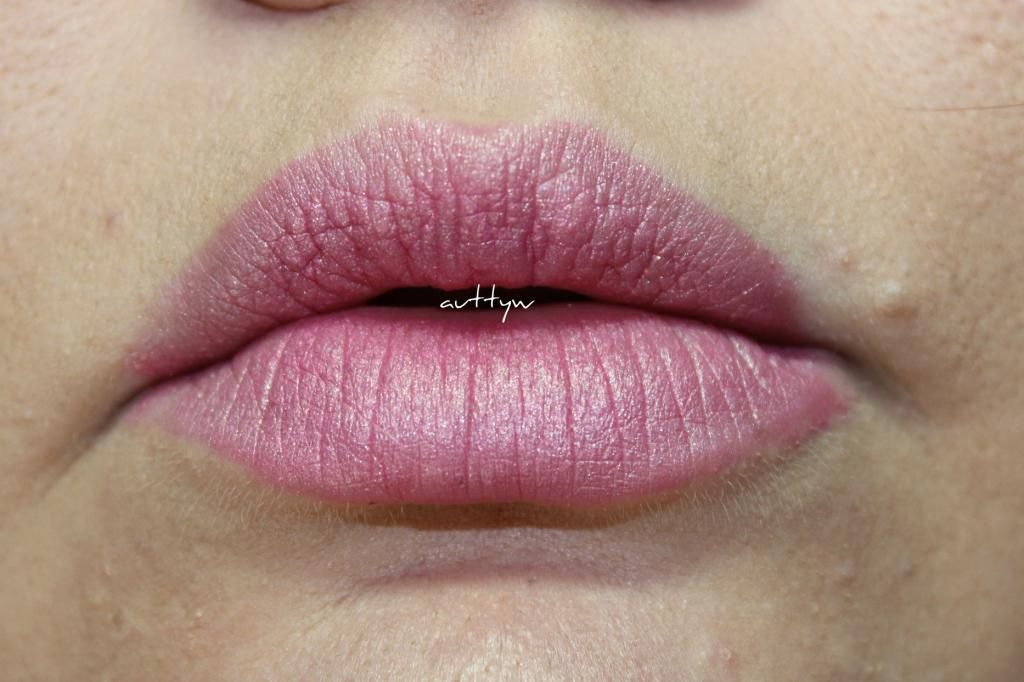 I added this onto my cheeks because well...it's also made for putting on your cheeks! I lightly dabbed it on my cheeks and blended it out. I probably would have added more because I feel that you can't really see it in all it's magnificence. This was easy to apply on the cheeks and it actually gave me such a nice color, that I didn't feel dead looking. Now, I will also say that this is coming from a person who has worn blush like...four times in her life IF THAT.
In the end I do think that this is a bloody fantastic multi-use product. I've definitely used it quite a few times and I'm in love with it. I actually want to own all of the colors that Paula Dorf has, they all look stunning.
You can find the Paula Dorf Perfect Color products here -> www.pauladorf.com/makeup/face/perfect-color
Before I sign off, please bear with me on posts. I've been sick for the entire month of February and am getting over having the flu for the second time...thankfully it was a minor case this time! I've got quite a few posts backlogged that I need to type up!

Product was provided for free review. No monetary compensation was provided. All opinions are my own.