Hello hello hello! I hope you all are doing well! These swatches should have been up around the 6th of the month. I do want to apologize about these being up incredibly late. Unfortunately on the 3rd of the month we had to put Kyri down (don't cry autumn..don't cry)...so that was pretty tough for me because she was mine. Yes, I owned a dog. I went threw a few stages of just some kinds of ish. Then I think on about the 6th we adopted two cats from our local-ish shelter. I've been dealing with that and keeping an eye on Anya because she's never interacted with other cats before. The first night I got zero sleep because I was so stressed out because she was absolutely not impressed.Then on top of all of that I've been sick again. it's been a horrid year so far! However. I'm going to stop chatting about that at this moment because I don't want to distract anymore from the post itself. So I will go into everything at a later date and show you all the new kitties. Then on top of all of that I've been sick again. it's been a horrid year so far!

Also, before we get started, I want to say address the fact that these swatches are not on my fingers. I ended up messing my hand up and cut one of the cuticles pretty bad on my swatching hand and I had to let it heal. It's just about healed now, thankfully so regular swatches of other polishes and all of that jazz will happen again. I also kind of wanted to see how the reaction would be to swatches without a skin tone behind them.



Without further adieu, lets get this party started.

Tunic - 1910 - Semi-Sheer Peach
I found the application of this iffy. It was very uneven and spotty. It took 4 coats to get to this opacity.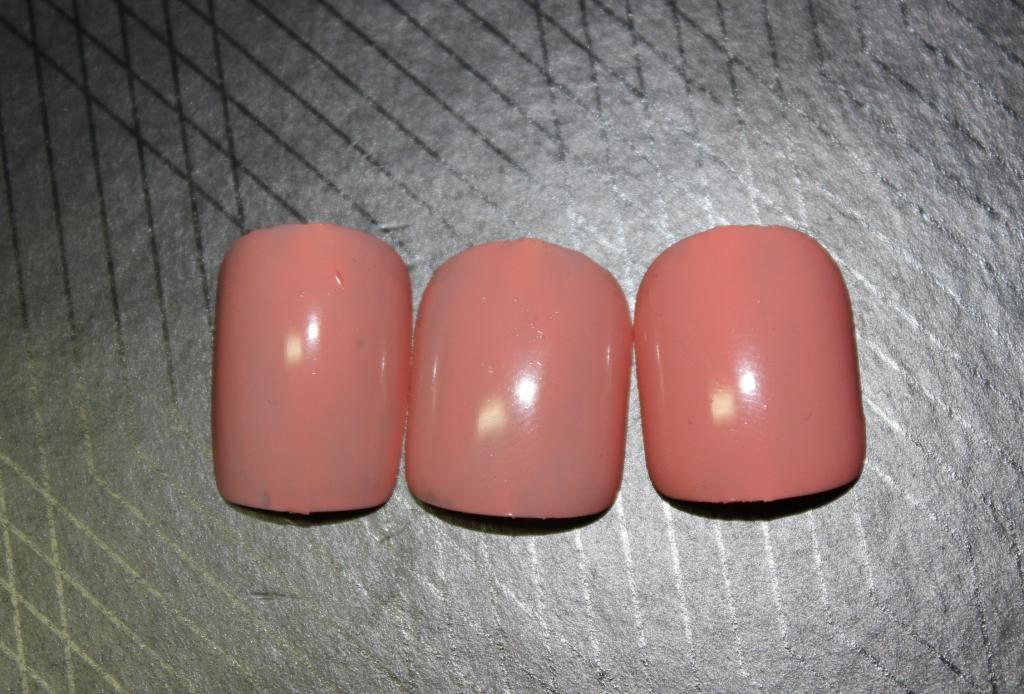 In the three nails (I kind of broke the 4th by accident), you can see that they all look kind of different and that's because of the coats. They all have 4 coats but I applied each differently. The left has just thin coats, the middle has 3 thin and 1 thick and the one on the left is 4 thick coats. As you can see, it's not entirely even still.
The polish was inspired by inspired by sheer tunics popular with fashionable ladies during the first couple years of this decade.
Kewpies - 1912 - Light Baby Pink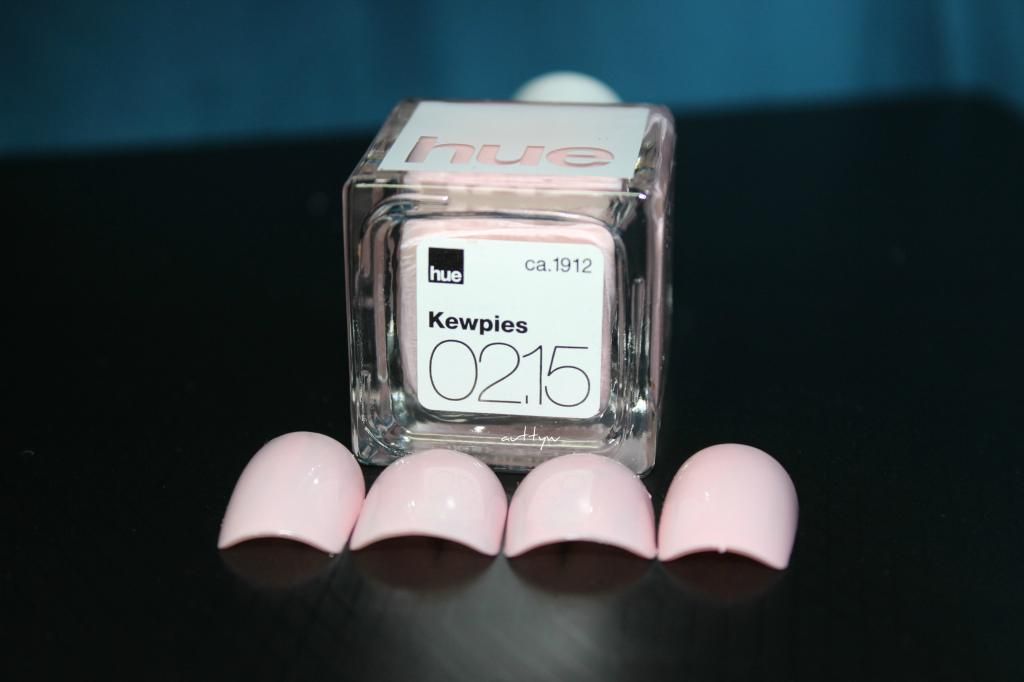 I kind of had the same consistency issues with Kewpies as I did with Tunic. This was about 4 coats and while you can't really see it in the pictures, this applied pretty uneven and spotty. I used thick coats and let the polish dry for a while before each coat. I do however just love how soft and delicate this polish is.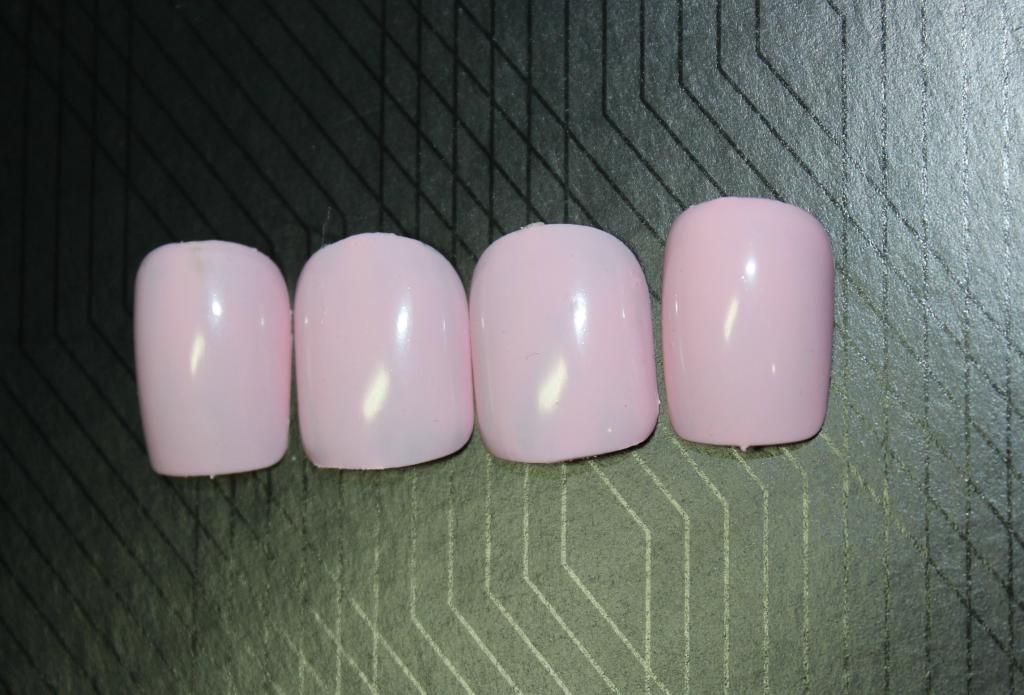 Kewpies are little cupid figurines. They originally appeared as comic characters in Ladies' Home Journal in the December 1909. In 1912 a German toy company J.D. Kestner decided to manufacture them as toys. Myself personally, I find them to just be kind of creepy looking.
War Crinoline - 1915 - Military Green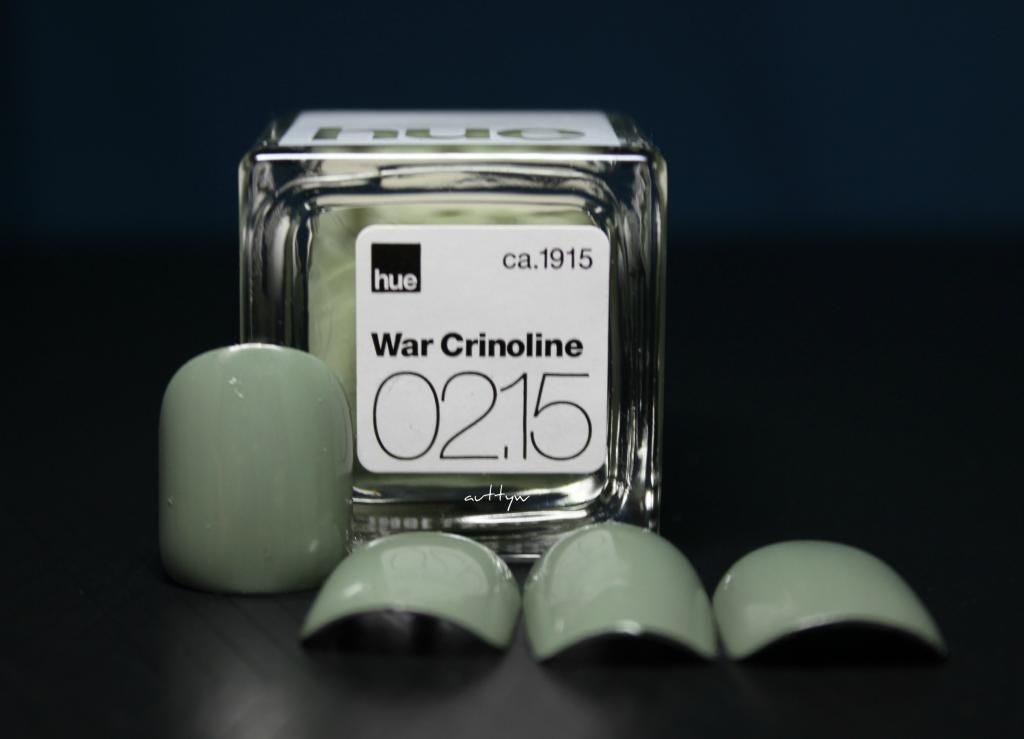 This polish is my favorite out of the bunch. I am absolutely obsessed with Military green polishes like this. The consistency of this was NOTHING like the other two polishes. I could have gotten away with 1 coat of this polish BUT the nails I used were quite large, and I used two coats for pictures anyways.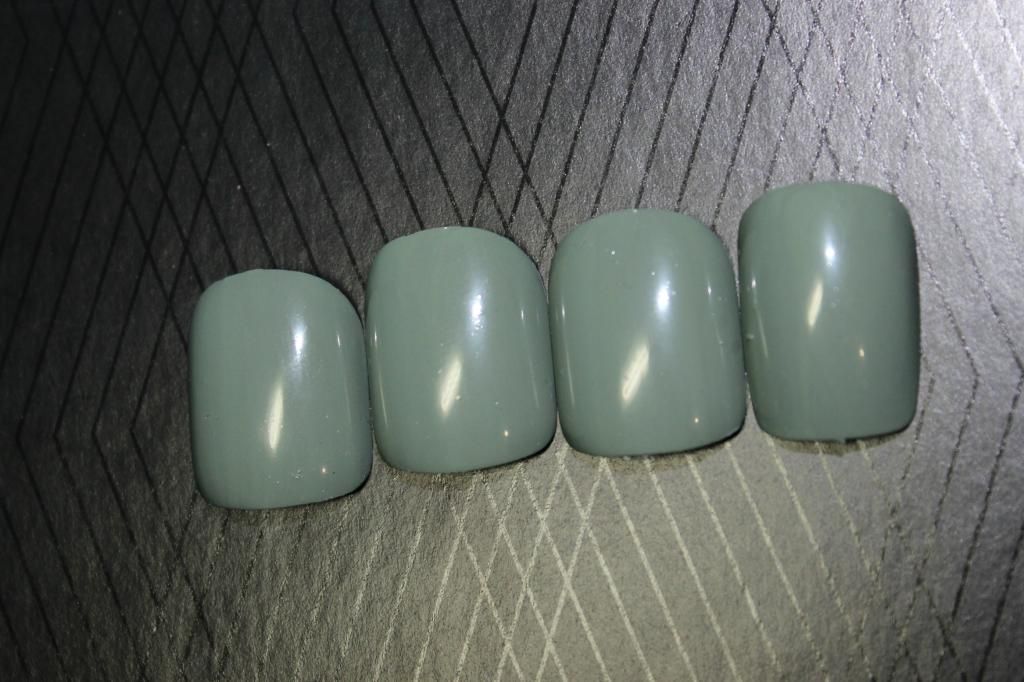 In 1915 ladies drastically changed their outfits. The hem lines became higher, the skirts were narrower, and the collars wider. Some of the dresses looked very manly.
<3
If you notice, I didn't mention anything about dry time because I didn't want to sound like a broken record repeating myself. As with all of the SquareHue polishes I've tried, these dry pretty dang quick. I was extremely impressed with the drying time of these. Kudos to SH for their pretty bad ass dry time. All of these are also high gloss finishes and do not have a top coat.
I really love the inspiration behind each of these polishes and I think that the colors perfectly represent each year. Even though I did have application issues with Tunic and Kewpies, I would and will definitely use them again because they're definitely worth the extra coats.
HOW IT WORKS
For $19.99/month SquareHue subscribers receive a limited edition collection of 3 carefully curated season-appropriate nail polish colors. Each month has a distinct personality to suit a variety of dress needs. Quick drying "5-Free" Clean formula does not contain Formaldehyde, Toluene, DBP, Camphor or Formaldehyde Resin.
Subscribe Here!

I first want to say that there are no affiliate links in this post. The only compensation I receive is being allowed to keep the polishes. This post contains samples provided to myself (AuttyW) from SquareHue