Hello Lovelies! I hope you all are doing well!
I'm still attempting to get the IRS to accept my Tax return, apparently in their eyes I don't exist and they keep rejecting my tax return for the same BS reason that was fixed in the first place but such is life...I'll just mail it in the old fashioned way! :P
Annnnnyways. This months SquareHue box was based on the 1920's. I know from talking to a few people they were expecting a lot of glitz and glam with this box, and I hope that they're not disappointed. The colors don't scream 1920's era to me BUT they're all gorgeous in their own way. SquareHue chose these colors for a reason and I'm sure they represent something from each other their years!
Cocktails & Cigarettes 1920 -
Sheer Pink with a teal shimmer
Okay, we need to discuss how ridiculously obsessed I am with this polish. First off this polish can be worn by itself for a sheer wash of color BUT once you put it on top of another polish, it really stands out. In the picture below, I swatched it alone, 3 coats and I applied 1 coat over a plain black polish. This polish is very reminiscent of the Cult Nails Deceptive Collection. Those were top coats and to me, this polish is exactly that. It's simply stunning. Now because of how sheer it is, you will never be able to built it's opacity up.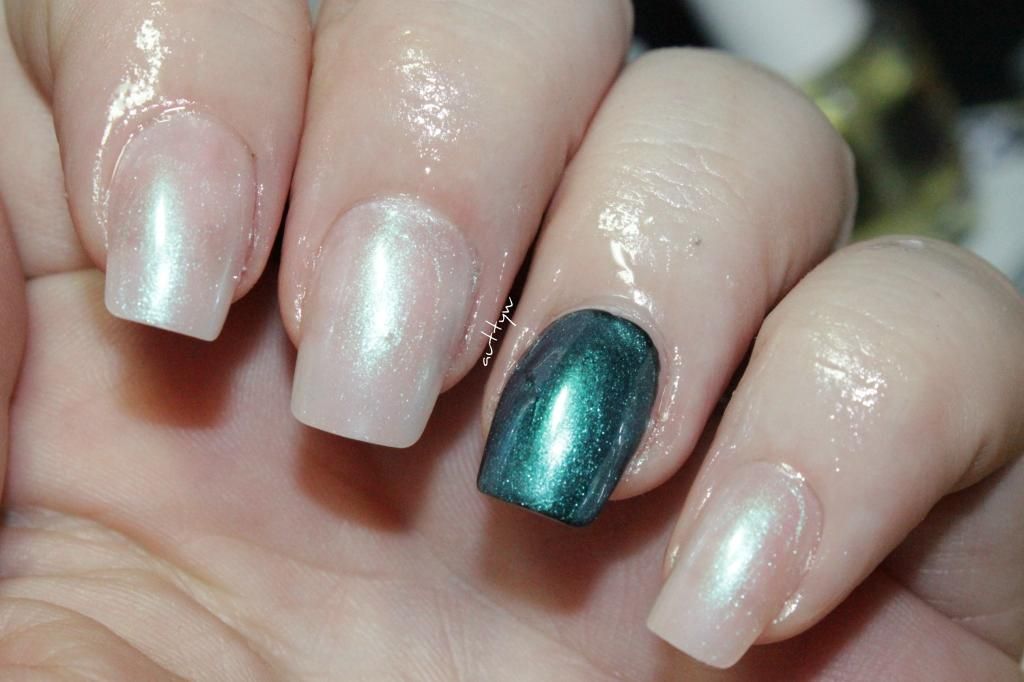 Style & Speed 1921 -
Silver Micro Glitter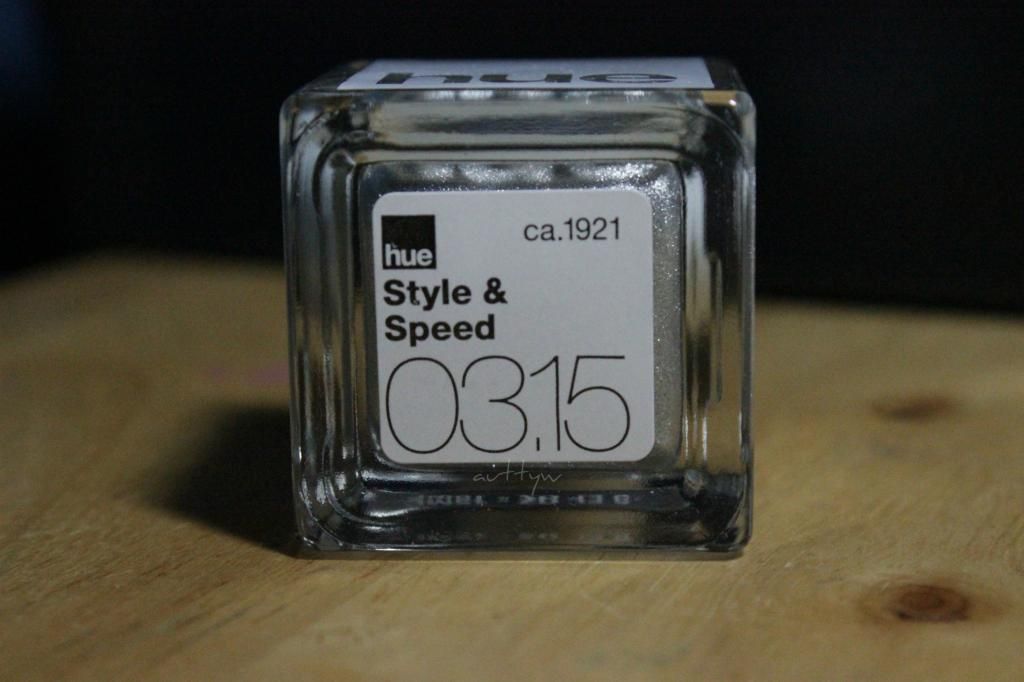 I reallllllly thought that I was going to hate this polish. I've got a silver that looks similar to this and I despise it's life. However, this is really pretty. It's not one of those chunky micro glitter polishes, this is an extremely fine micro glitter.
This polish is a definite two coater, unless you're daring and apply it thick, then it can be a one coater
. This is a metallic silver polish, then again aren't most silvers some kind of metallic? That's just the nature of silver. This polish though, I just can't get over how stunning and glitzy it is. This really pleased me to no end. I think it's a perfect fit to the 1920s.
Art & Deco 1925 -
Copper Shimmer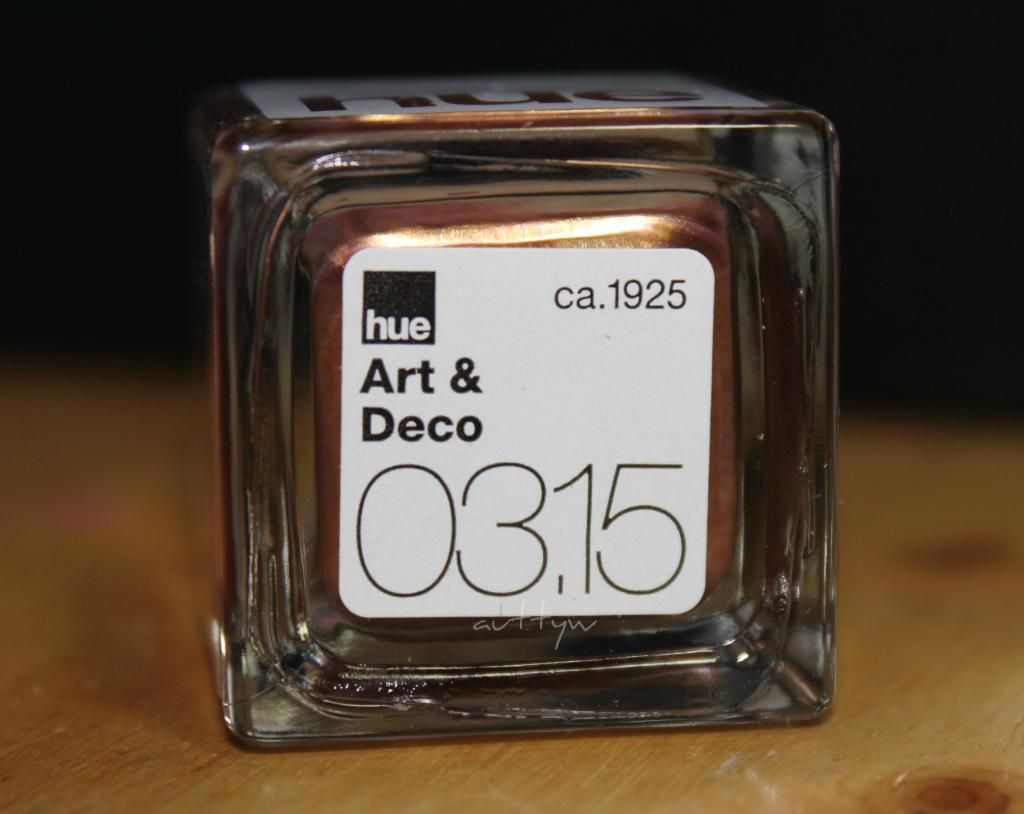 We need to just stop the presses and appreciate this polish. I mean seriously, just stop and look at it. First off, this is a copper polish, I am obsessed with coppers (I need to buy more actually). However, in my opinion this is a unique polish, I don't have anything like it in my collection. This is pretty much like a serious secret duochorme. It's not obvious unless you see it. You get that deep copper shade with a lighter copper shimmer in it BUT this has pink undertones to it. In some light it looks a golden shimmer copper and in other lights it a rose gold copper. I mean, what's better then a rose cold copper?! I am so ridiculously obsessed with this polish that it's bordering on creepy. (Not really but you get the point right?)
This polish is definitely a 2-3 maybe 4 coat polish depending on how thick/thin you apply it. On the pink & index finger I have 3 coats and on the ring & middle finger I have 2 coats.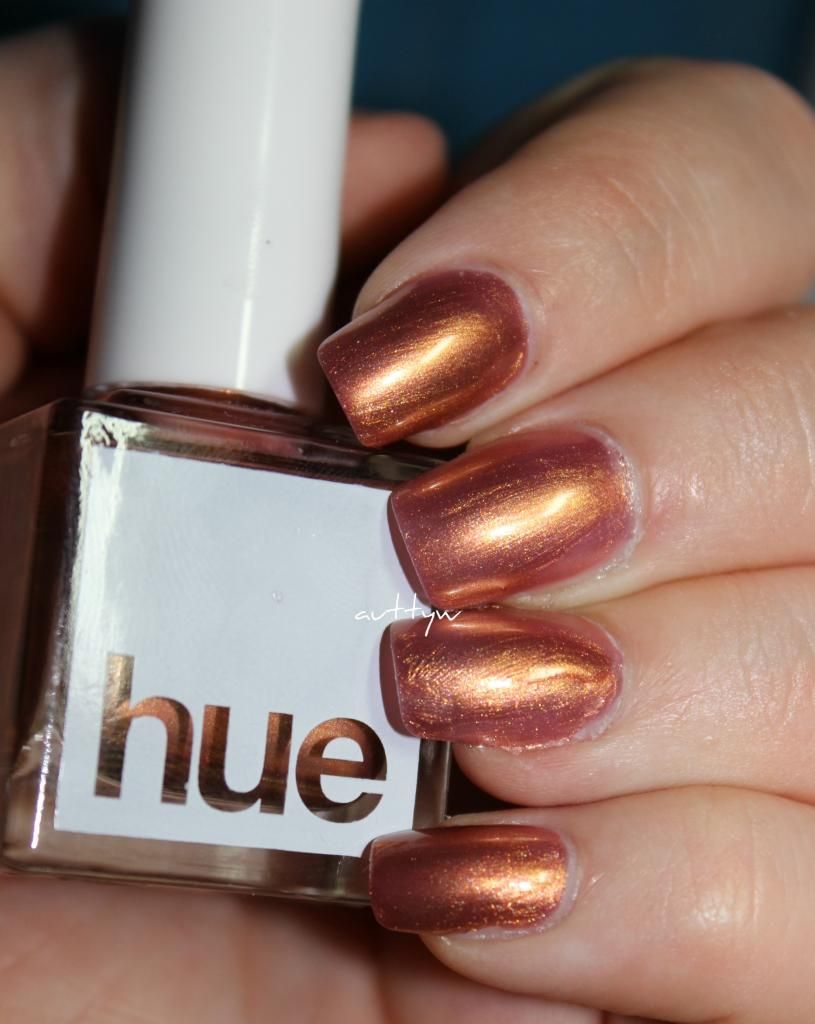 To address the formulas of the polishes. All of them are pretty much the same. They apply smoothly, but as you can see in Style & Speed you can see the brush strokes so do be aware of that. I don't have a favorite out of the trio because I actually like all of the polishes. Surprise surprise! I think Square Hue did a fantastic job with this months box. Superb! The polishes weren't too thin to where they flooded the cuticle and they weren't thick to where they were hard to work with. This is the formula of polish that I've become to associate with SH. I've also noticed that their polishes dry pretty which, that I appreciate. A woman is only defenseless when she is waiting for her nails to dry!
What do you think of the polishes? Do you have a favorite? Are you waiting for your box?!
Subscribe to SquareHue for $14.99/month! http://www.squarehue.com/
Oh! PS I've started doing my bottle shots again but I'm only going to put them on Instagram, so I don't have an insane amount of pictures in a blog post. So if you'd like to see them my Instagram is instagram.com/auttyw #shamelesspromotion I'd also like to mention that I've been doing sneak peeks on my Snapchat. That's also Auttyw so if you'd like to add me there you are more then welcome too! <3

Products discussed in this blog post were sent for free. All opinions are my own