Hello everyone! I hope you all are doing well! Today, I've got an eye look for you! I had asked on twitter for suggestions of a color or colors to use in an upcoming eye look. I got ONE whopping response from the Lovely Esta from http://livingfiesta.com/ . She suggested green, so I went with green...all green. >D You can never have too much color...or green for that matter. :P
Can you tell me if you like the little handwritten spots or should I just omit them? I'm just curious if you all liked them or not! I wanted to do something different but I don't want to do it if it's not liked.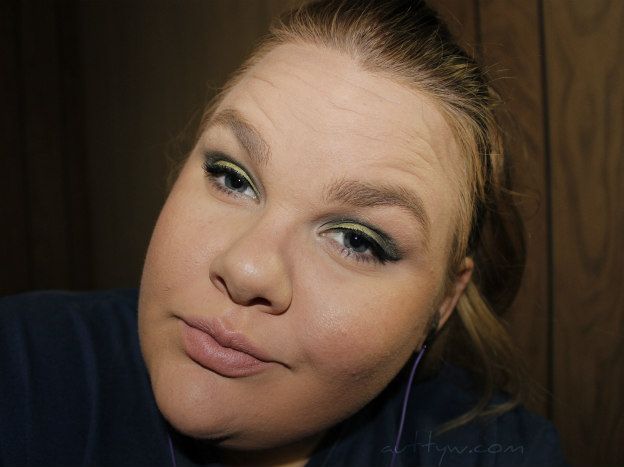 Too Faced Shadow Insurance
Nuturing Force Twinkle Not Wrinkle Eye Cream & Base (under eye area)*
Cover Girl Sugar Coated Palette - Green & Brown (mixed)
Urban Decay - Bender (crease)
BFTE Cosmetics - Pumpkin Patch (applied wet & dry)
Graftobian Magic Set Mixing Liquid*
Cover Girl Sugar Coated Palette - Brown (lower lash line)
Make Up For Ever Artist Liner - I-32 (applied to lashes)*
Rimmel London Gel Eye liner
Jordana Cat Eye liner - Black Leather (inner corner lash line)
Cara Cosmetics - Palm Beach (touch up)
Cover Girl SuperSizer Mascara*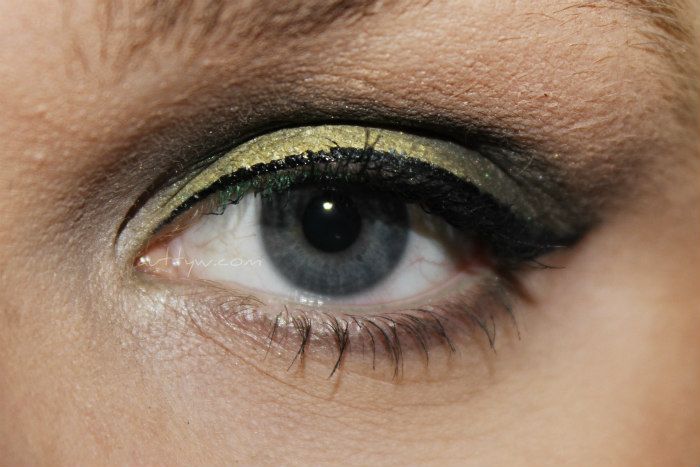 Rimmel London Stay Matte Liquid Mousse Foundation - 201 Classic Beige
Cover Girl Natureluxe Foundation - 315 Bamboo
NYX Conceal.Correct.Contou. - Green & Pink
Cara Cosmetics - Nagoya
Becca Shimmering Skin Perfecter Spotlight - Opal
Nars Light Reflecting Setting Powder - Translucent Crystal*
The Balm - Hot Mama
Rimmel London Stay Matte Pressed Powder - 011 Creamy Natural
NYX Eyebrow Gel - Blonde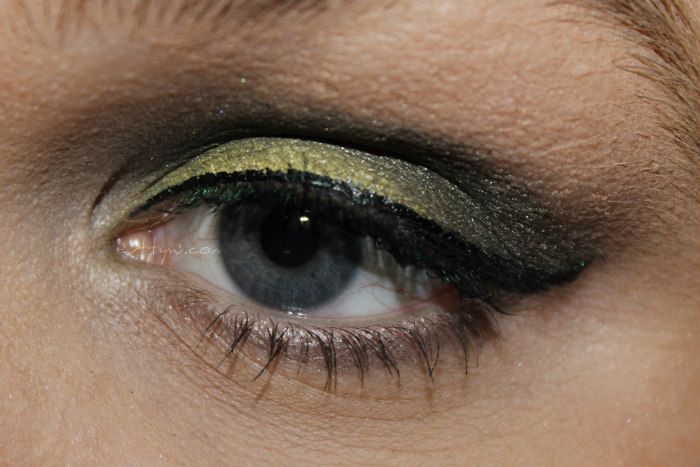 ELF Cosmetics Matte Lip Pencil - Natural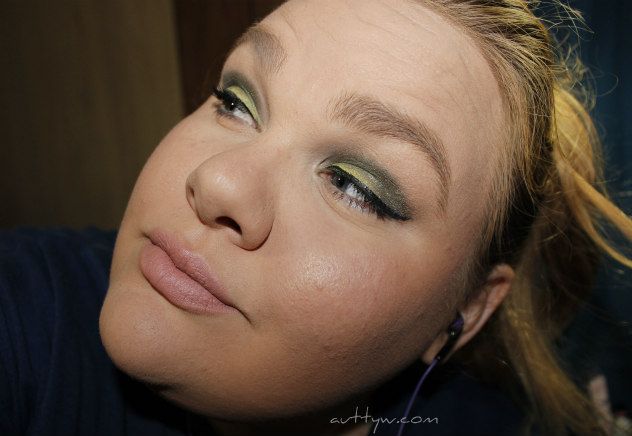 So there you go! This is the look I created with the green suggestion from Esta!! I think it was a fantastic suggestion and it made me look through my stash to find the perfect green eyeshadows!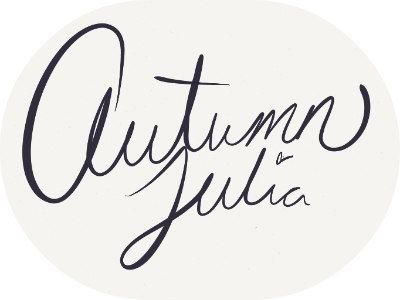 Post contains Press Samples. Products Purchased with my Own Money and products that were given as gifts. ALL press samples are marked with a (*)