Contains Press Sample and products purchased with my own money
Hello is a company that I stumbled upon in Walgreens one day. I wasn't looking for a mouthwash, but I'm worry their packaging sold me 100%. I'm a sucker for packaging and let me just say, this company has won myself, my Niece and my Nephew over 100%.
I'm going to be talking about a few different products in this post, so I'm sorry that it's going to be long! #sorrynotsorry
Peach Mango Mint Toothpaste
provided for free
$4.49
At first I was afraid to try this, partly because I was NOT sure how peach, mango and mint would taste together. I was really afraid that was flavor was going to be more overpowering then another flavor or that it would just taste like a whole lotta grossness. Even though I was afraid to try this because of the taste I went and used it the day that it arrived in the mail. Boy oh boy was I surprised! This is actually really pleasant! The flavors mix really well together and the mint isn't overpowering at all, that is usually one of my biggest issues when it comes to toothpaste is that it's too minty for me. You get a little hint of each flavor and the amount of mint in this is just right so it's a pleasant part of my morning routine now! Also, Chris likes this toothpaste a LOT (my nephew) and he doesn't like mint at all, so that is saying something!
Bubblegum Kids Toothpaste
purchased myself
$3.99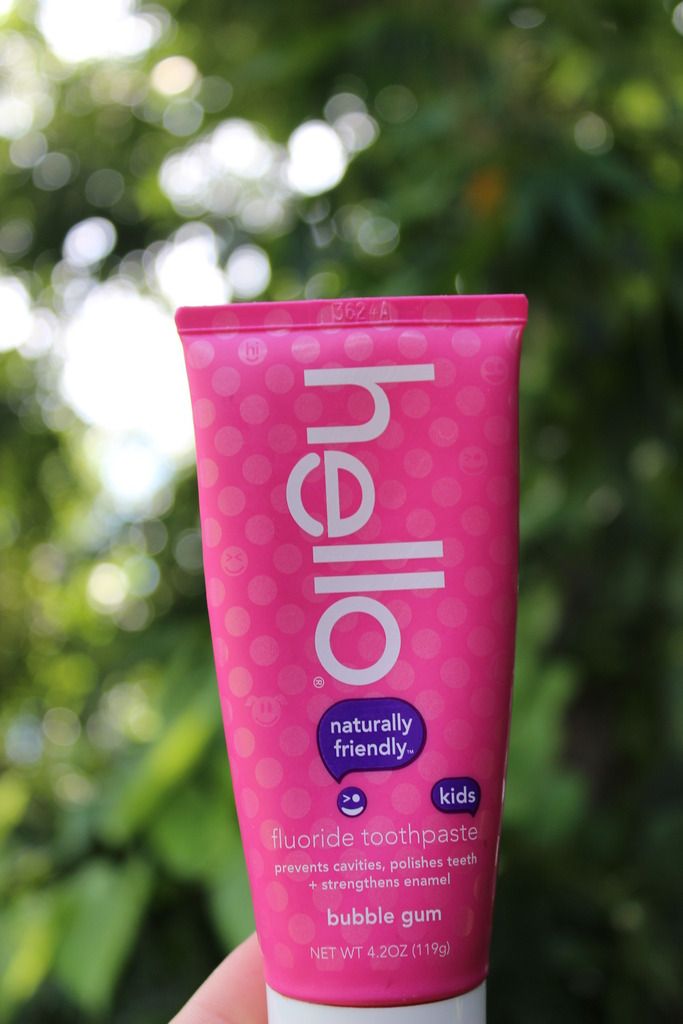 I bought this purely for Cloe because it was pink. I will say that right up front. She is pink crazy so she HAD to have this toothpaste when she saw it. She absolutely loves this toothpaste and goes a wee bit crazy if she can't find it. She's even tried to take it home with her, which makes me chuckle a little bit. Personally I haven't tried this toothpaste so I'm just going on the review of a 3 year old and a 6 year old. Chris, he wasn't a fan of this toothpaste and I'm not sure why, he prefer the peach mango mint. He does want me to go and buy him a toothpaste so he can have his own. I've been meaning too, but my only Target that stocks the toothpastes is a pretty far drive. One day I'll get back up there again! Maybe I'll stop on the way home from Tampa when I go tomorrow! :P
One thing I want to mention and make note of right here. The reason I reviewed these two together, is NOT because they are both toothpastes. This kids toothpaste is a fluoride toothpaste. The formula and percentages and what not is exactly the same as the adult toothpaste. Hello just made the kids versions of the toothpastes flavored more to kids liking. Just make sure, that if you are to buy this for your children, they are old enough to know now to swallow toothpaste. We don't need them getting sick!
Pink Grapefruit Mouthwash
purchased myself
$5.99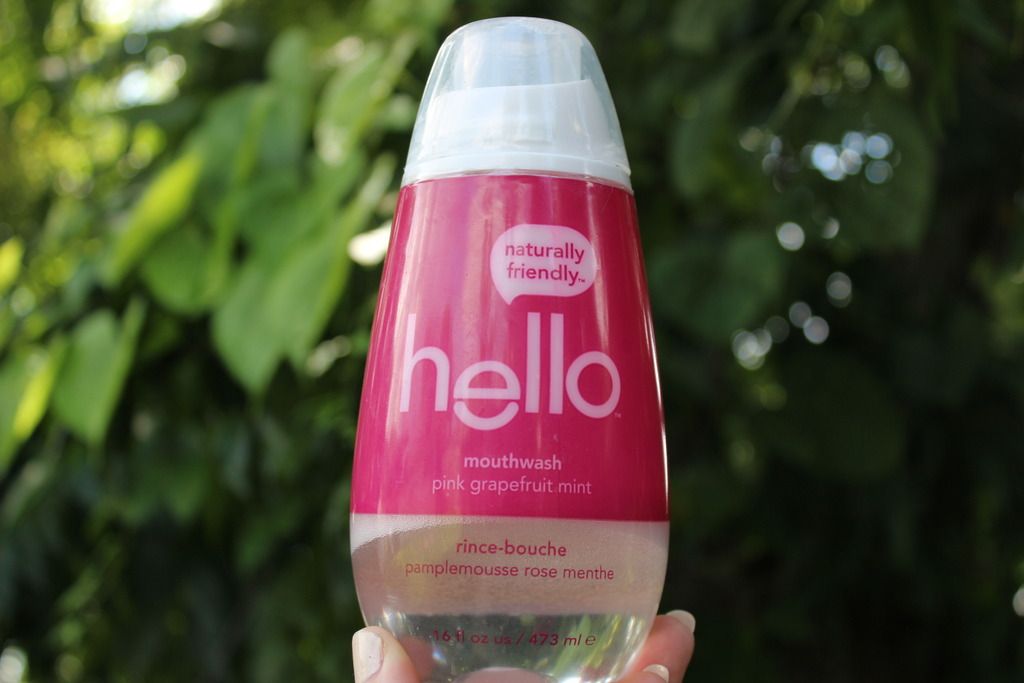 This product right here is what really started my obsession with the brand. I found this (not this bottle) a couple years ago at Walgreens on clearance and fell in love with it! I haven't ventured into the other flavors that they make because I love pink grapefruit. I know grapefruit and mint aren't a common marriage of flavors...or at least it isn't common to me but this just... it goes together. I like that this isn't insanely overpowering. It doesn't burn your mouth because it's made without alcohol, dyes and artificial sweeteners, So yay about that!
Breath Spray Mojito Mint
purchased myself
$3.79
Source: Walgreens
I forgot to take a picture of this like a dope because it lives in my purse. Out of all of the products, this is probably my least used product because I use it when I feel that I need it, which is why it lives in my purse. This is free from alcohol, dyes, artificial sweeteners and propellants. This is kind of shocking when your first spray it into your mouth because it's a strong taste but that's okay! It makes your breath smell and mouth taste lovely! So yay! Also, the packaging is super cute.
Source: Hello
They are so cute and the top of it kind of looks like a tooth, which might be the point but come on! So cute! You twist the color part and you can open and close the breath spray so it doesn't spray inside of your bag.
Last I'm going to talk about their newest product!
Toothbrush in Orange (
also available in green and blue)
provided for free
$2.99
This is a very minimalistic toothbrush and you know what, I dig it. I've used some expensive toothbrushes in the past and I have to say, this is my favorite. The bristles are soft and they just feel...nice on your teeth. They aren't stiff, scratchy or uncomfortable on the teeth or gums. The toothbrush I had before this was just awful and it was three times the price of this.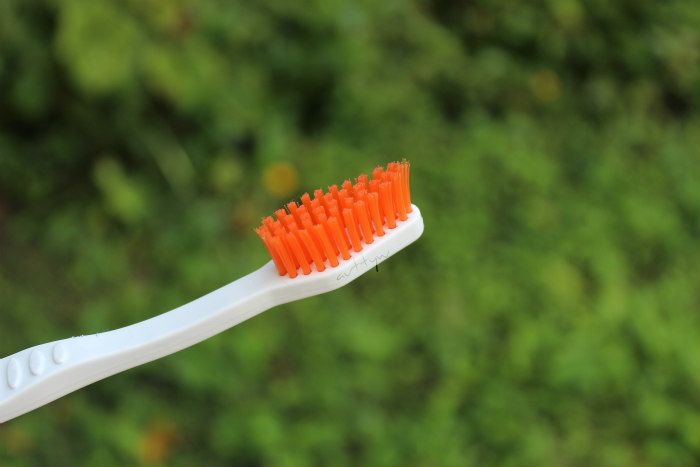 This bristles on this brush on pretty dang durable as well. It looks like it's brand new out of the package but in reality I've been using this for two or three months. Snap! It's light and easy to handle when your brushing your teeth.
I LOVE all of Hello's products and I can't wait to try a new flavor (or all) of toothpaste! I definitely recommend trying all of their products. I just love this entire brand.
Hello is Cruelty Free, Leaping Bunny Certified, Vegan, No Animal Testing.
Their toothpastes have an ADA Seal of Acceptance.
They are free of dyes, alcohol, artificial sweeteners.
The Toothbrush is made from 50% Recycled Materials and 50% Biodegradable Corn Resin.
All products are made in the USA.
Products can be found at Walgreens, Target, DuaneReade, Stop & Shop, Amazon.com, Drugstore.com, Kroger and Boots. To Find a location near you go HERE
To get a $1 off Coupon for any Hello Mouthwash, Breath spray or toothpaste print your coupon HERE
Make sure to Visit their website http://www.hello-products.com/ to see all of the different flavors or products they have as well as follow them on their social media accounts!
Twitter
Facebook
Instagram
Happy Tooth care!
Autumn
Some products were provided for free as well as coupons were used to purchase the rest. Two of the photographs belong to Hello and have been used and credited to the websites that they were taken from. All opinions are my own.