iFabbo Member / Press Sample
Hello Lovelies ! I hope you are having an amazing weekend!
Today's post is all about the Christie Brinkley Close Up Instant Wrinkle Repair Reducer and Treatment... ... Can we just talk about how much of a mouthful that is first? Like dang that's a long product name. Anyways, anyone who knows me, knows that I don't particularaly have a skincare routine. It's pretty lax and depressing if you think about it.
I originally thought that this was going to be a primer, since that is what it said on the website, but I am okay with the fact that this is what it is.
Get camera ready in a flash! An instant treatment that tightens the look of skin while firming and smoothing the appearance of crow's feet, fine lines, and wrinkles. Use around eyes, mouth and on forehead to erase years from your appearance.
Now, I have only use this around my eyes because, lets be honest, I am a squinter so I've got some fine lines and wrinkles already at 24 years old.
Product Claims;;
Immediate sensation of tighter and smoother-looking skin.

Smooth under-eye bags and puffiness.

Tightens skin on contact and takes years off appearance.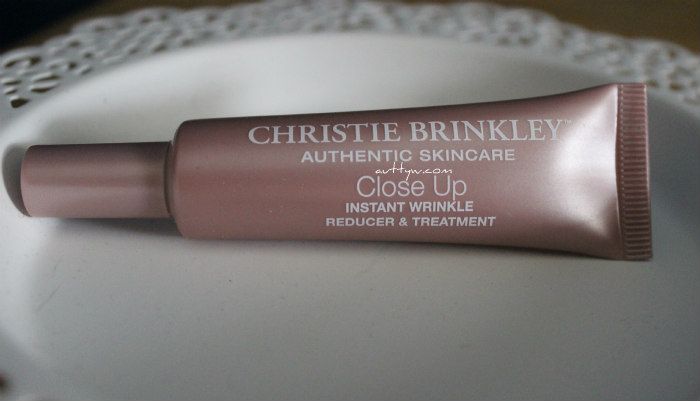 Honestly, I'm super impressed with this. I don't typically get under eye bags, even with as late as I go to bed. (thanks insomnia!) Lately, I've had some gnarly ones though that I have been using this for. This product smooths my under eye area and makes my bags and lines disappear! I thought at first that I was really going to hate this product, just because I didn't expect it to live up to any of the claims that it claimed.
I haven't really noticed any "reductions" of lines or anything when I am not wearing it, but when I do wear it, it's magical. Plus, it helps my under eye area feel moisturized, which it always a plus for me. Another thing that I like it that it can be applied throughout the day if it is needed and it can even be applied over your makeup. I will say I've only applied this maybe twice a day if I remember, and I've never applied it over foundation because I am one of those people that once I put my makeup on, I don't bother with it until I take it off. But I do like the option to do that if it is needed.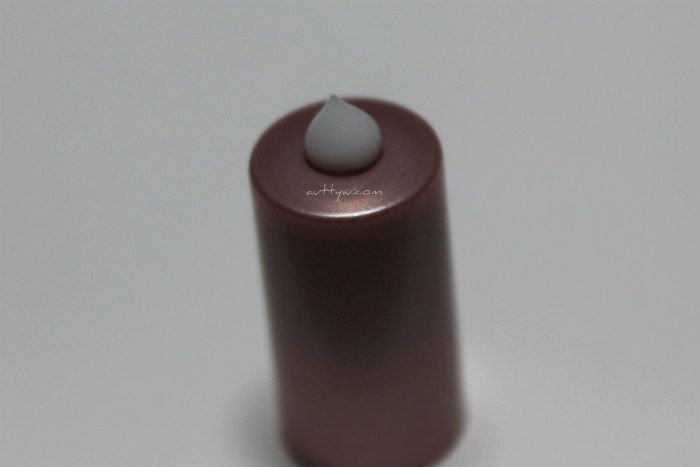 As for the whole "taking years off of your appearance", I will say that I didn't notice it taking any years off. Maybe hours because I actually looked like I had gotten some sleep and wasn't a squinter. When you use this, it makes your under eye area feel smooth and soft like baby skin, which is lovely when you think about it. The amount you see in the above picture is actually enough for at least 2-3 uses, you do not need much of this at all!
In the picture, on the left side I have no product on my eye and on the right I have product on.
You can tell that there is a difference, granted, it isn't a HUGE difference, but it's at least a difference. Once you were to put some makeup on, you wouldn't even see any bags. I will say that it didn't make an exceptional difference in this picture because I took this after a pretty hard night of drinking with my cousin, so there's that. I've got bags for days because I didn't sleep that great. On a typical day when I use this, the bags do completely disappear.
In the end, I am pretty impressed with this product. What I will say that I am NOT impressed about is the price. This little 0.33oz tube costs $79.95. That. Is. Ridiculous. That really is the only downfall of this product because it's such a small amount for such a high price. For the price alone is why I wouldn't recommend this, but it is such a great product that I can recommend it because of what it does. Would I buy this after reading reviews? No because I don't have that much money to spend on one small thing. But that is me.
Product was sent for free for review from iFabbo and Christie Brinkley. All opinions are 100% my own.