This is a really simple eye look to create and it is something fun and colorful to wear.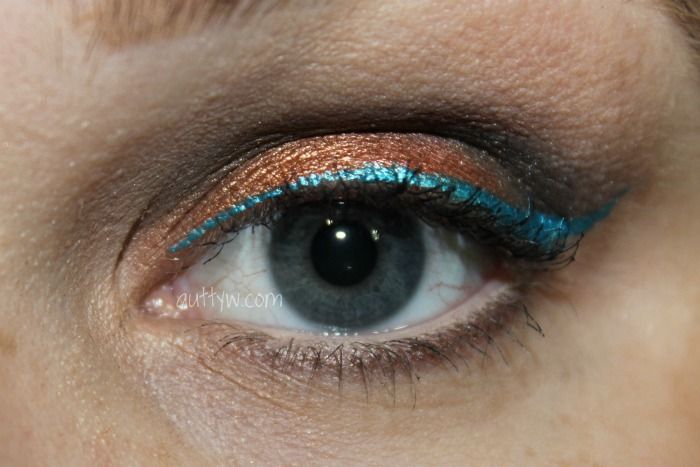 Too Faced Shadow Insurance
Wet n Wild Brulee (all over lid)
Wet n Wild Panther (Crease & outer corner)
NYX Emotion (used over panther)
NYX Fireball (center 1/3 of lid)
NYX Liquid Gold (inner 1/3 of lid) [blended in w/ Fireball you can't really see it]
Jordana Cat Eye Liner Caribbean
Sephora Long Lasting Eye Kohl Infinite Beige
L'Oreal Voluminous Superstar Mascara Very Black
Dark brown shadow for lower lashes
Dermalogica Redness Relief Primer
Mac Face & Body Foundation NW1
Rimmel Stay Matte Pressed Powder 011 Creamy Natural
Mac Mineralized Skin Finish Medium
NYX Conceal.Correct.Contour Green & Salmon
Becca Shimmering Skin Perfecter Spotlight Opal
NYX Eyebrow Gel Blonde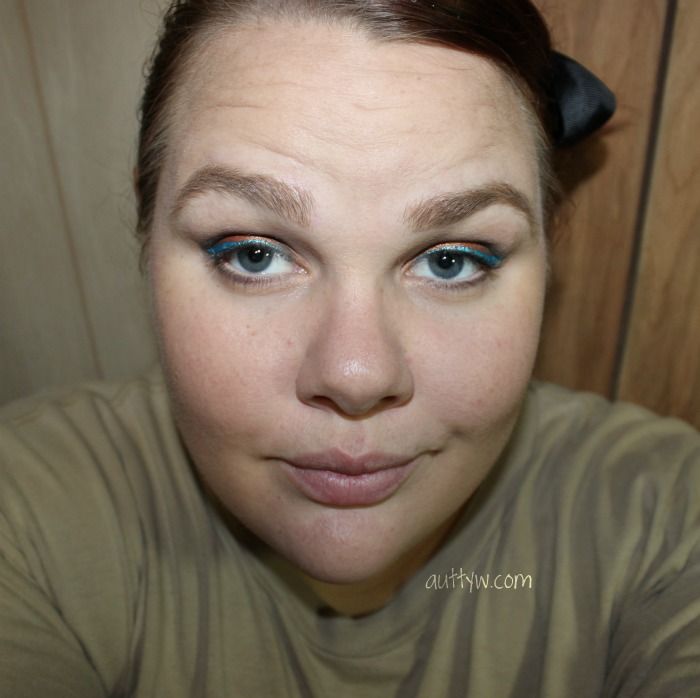 Per usual I had nothing on my lips because....why? That is my thing, I am perfectly happy with a lip balm!
Autumn