Press Sample
I can't believe that it is already December! My Birthday is tomorrow and Christmas is in a week! It is crazy how quick 2015 passed! Hopefully 2016 goes a bit slower! One of my favorite things for the year has been being able to work with SquareHue and swatch their amazing polishes! It has been an absolute pleasure working with them and I can not wait to see what the new year has in store for them! Let's get into the swatches because I may get a little sappy and I don't think you all want to hear it! :P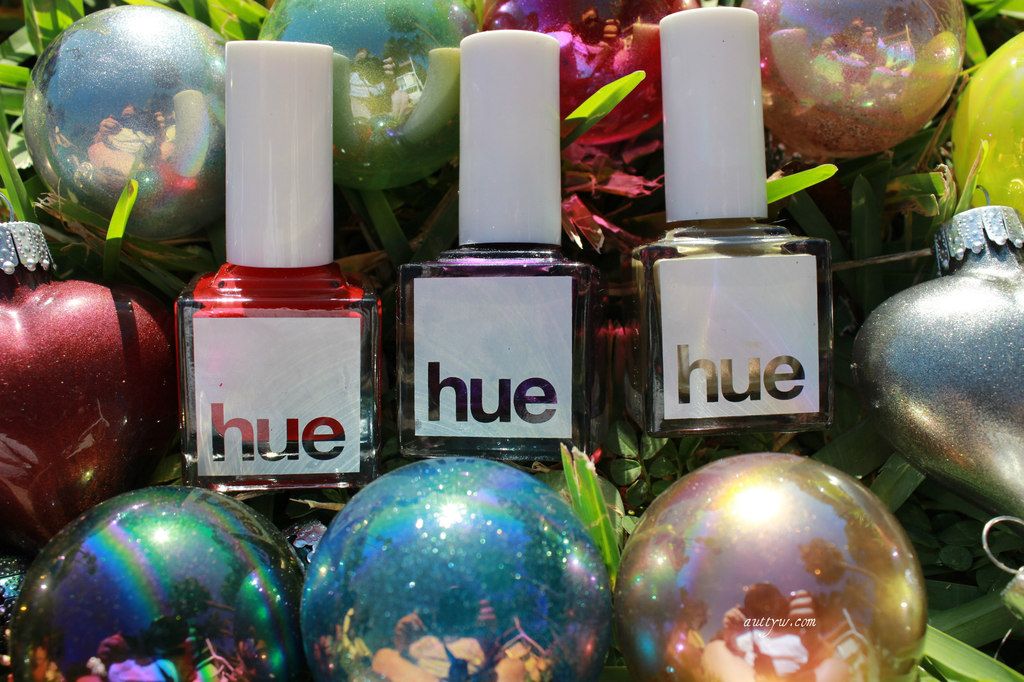 I got my nails done a week ago and I was holding off on swatching these till I got my nails done and all of that....you have no idea how bummed I was when I saw the state of my cuticles! They were and actually still are a mess and I mean they are embarrassing! So I had to think of an alternate plan for the swatches! I'm not pleased with how they are, but I didn't want to subject these stunning polishes to ugly fingers!
Up first is Bird Fling 2010 which is a gorgeous classic red creme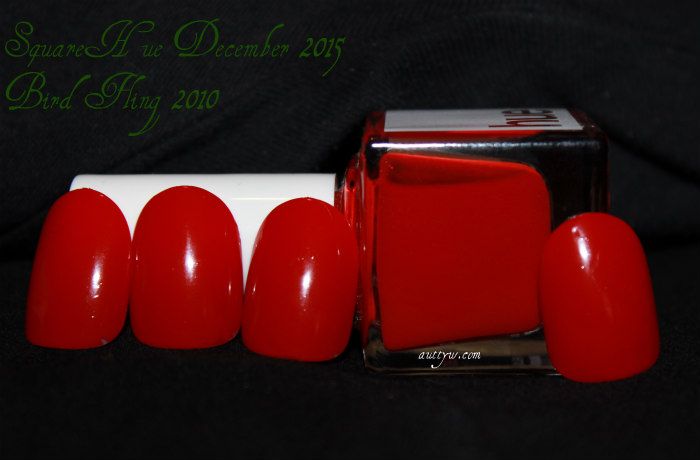 When I first opened the box, I groaned a little bit because I don't wear red polish often. However though, I am in love with this polish. It's such a classic red creme polish that I can see myself wearing this quite often!
Baby,Baby,Baby 2010 Jewel Toned Purple Shimmer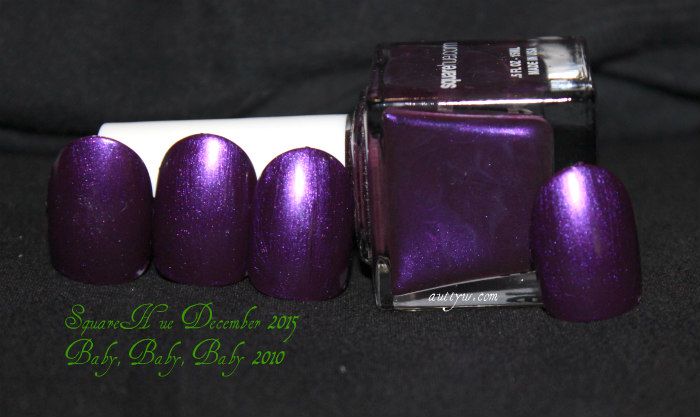 I can hear you internally groaning at the name. Once I read the swatch card, I know I groaned and the song was stuck in my head for HOURS. If you don't know what I am talking about, it's Baby by Justin Bieber. Yeah. lol
This is such a classic purple in my opinion. I call it classic because it is one of the few polish colors that my Mom would wear when I was younger.
Olympiad 2018 Champagne Foil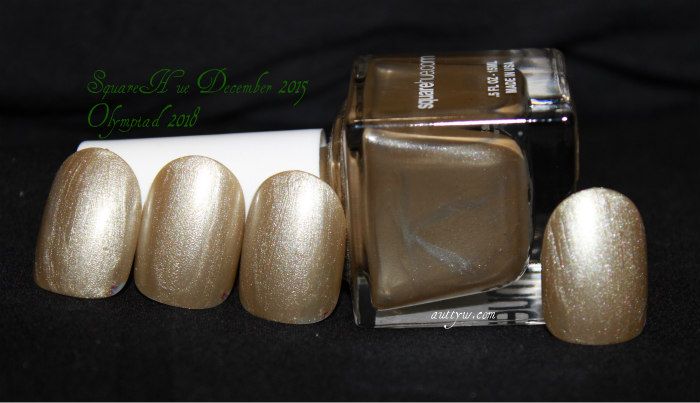 I honestly was no expecting to like this polish when I saw that it was labeled as a foil. I mean, total me thing but this doesn't remind me of a foil polish at all. Foils to me are metallic, gaudy and just...I am not a fan of foil polishes to say the least. This though it quite lovely and I can definitely see myself wearing it quite often!


All of the formulas were pretty standard. They applied evenly and only needed 2 MAYBE 3 coats with Bird Fling 20103 if you applied it very lightly. The polishes dried rather quickly, meaning I didn't have much down time in between coats or waiting for my nails to fully dry from start to finish.

I think that this is a good trio of colors to end the year on! Part of me expected Christmasy polishes, but at the same time I am glad that they weren't the standard red, green and silver...because everyone in their brother is doing those colors. I am quite pleased!

In a post before the end of the year I am going to do a video post showing all of the polishes from the year so you can see them all together! I think it will be super fun to do!


Best,
Autumn