Press Sample
I know, I know. I am running a month behind on these at this point. I almost have July's done and they will be up in the next week or so! I have just been trying to catch up on everything at this point. Also, please excuse the fact that my swatch "pose" is really off with these, I have no idea what was going through my mind. -_-
The Windward Islands are a group of larger islands in the Lesser Antilles. All of these islands are within the West Indies. I've heard of all of these places, but didn't realize where they were. I'm glad that I now know! I think my favorite part about SquareHue is that with each month, you always are learning something!
Did you also know that Square Hue offers 2 different subscription boxes, a 2 polish box and a 3 polish box starting from $14.99 a month. A portion of proceeds from each box subscription goes towards a specified cause.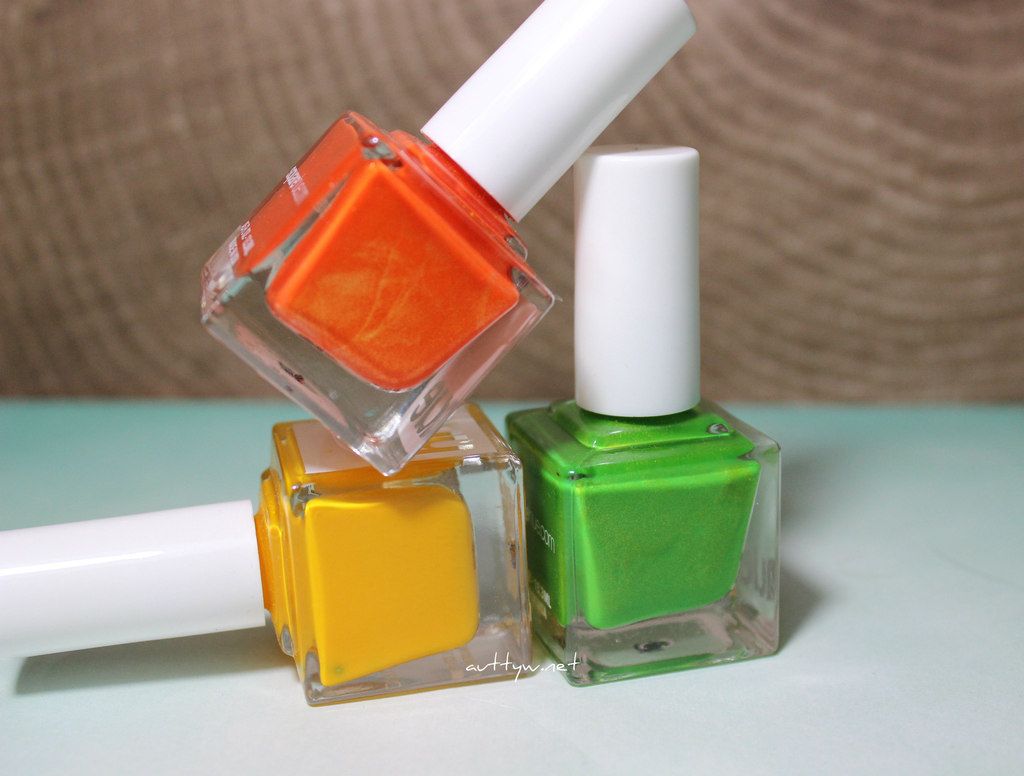 St.Lucia - A mustard yellow creme with orange undertones.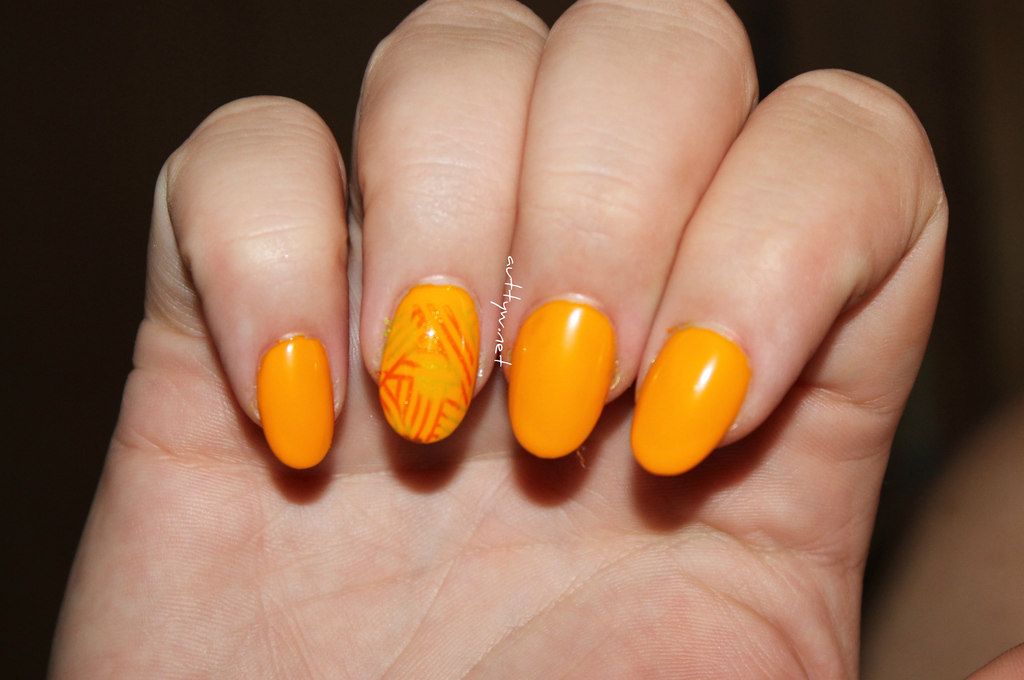 I am not much of a yellow person, but looking through my collection, all of my yellows are some variation of this color. I must be a lover of mustard yellow polishes!
St.Vincent - Bright Orange shimmer with red undertones.
This is such a striking polish! I love how the light captures the sparkles!
Martinique Grass green with shimmer
This is the color that my Niece loved the most. Bright colors like this always catch her fancy!
All of these polishes formula wise are on par with how they always are. Each polish was opaque in two to three coats, depending on how I felt they looked on the nail. As you can tell, I did some stamping this month. While it's not great, I wanted to see if each polish is actually stampable. Do they claim this? No, but it's fun to see, especially so you don't have to go out and buy special polishes just to stamp.
The stamping isn't that great on my end, because I am still trying to get used to it. I will say that all of these stamped great. Are they great stamped on each other? Probably not because as you can tell, on some of the nails you can't really see it. I did have a little problem stamping with the green because it was a little thinner than the others, but it still turned out great! I think if they were used over a darker polish they would look excellent!
What do you think of June's collection?! I think all of these could definitely be summer polish staples because they are all bright!
-Autumn
Polishes were provided for free from SquareHue.