A couple of years ago, I used to stay away from hummus because I thought it was made out of hominy..which I greatly dislike. When I found out that it was indeed not made out of hominy but garbanzo beans, which I bloody love, I tried it and instantly fell in love with it! Now I can happily say I freaking LOVE hummus! However, what I don't like is the price of Tahini, which is why I have only tried to make it once and failed miserably. Hint, don't use a small amount of peanut butter, which some blogs will suggest to you. It does NOT taste that great.
When I saw the commercial for Bush's Hummus Made Easy, I instantly knew I had to seek the packets out so I can make it at home! Let me first point out that this post is not sponsored in any way shape or form. I spent my own money on the packets and the beans, more than once. I wanted to share with you all some sexy lovely shots of the products and my opinion on them so you can figure out if you want to go out and try it for yourself!
Now, there is a third packet, which I believe is Roasted Red Pepper. I don't like peppers, so I opted to skip out on buying it. The packets retail for $1.97 I believe and I found mine at my local Walmart. Lets be honest here though, I bought the Bush's beans for this post only. My butt is cheap and I usually just buy the generic beans, it's the same dang thing just without the added price of the brand name.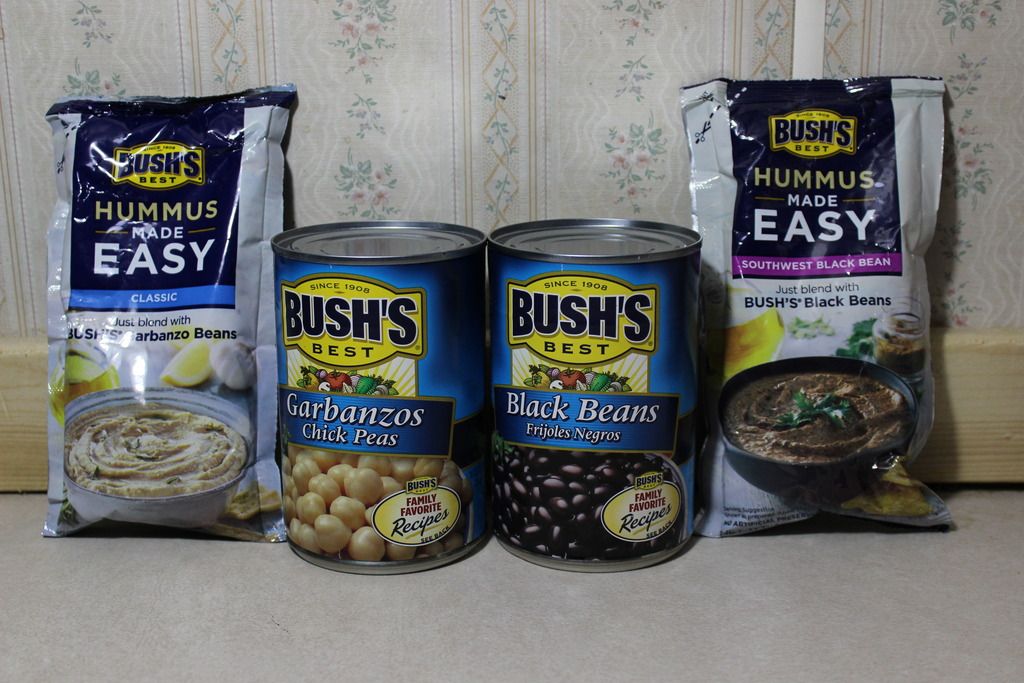 I thought this picture was better than it actually was. Dang you lights and your glare!




Now, they say to make it in a food processor and for once, I agree with that. I tried to make these in my MagicBullet and it just...it didn't go very well. I ended up busting out my food processor to finish the job and make it smooth. The Southwest Black Bean mix is not the sexiest thing to look at. It actually looks gross because of the oil that is in it, but don't be turned off by it! It's bloody great! I'm still going to make you look at it though!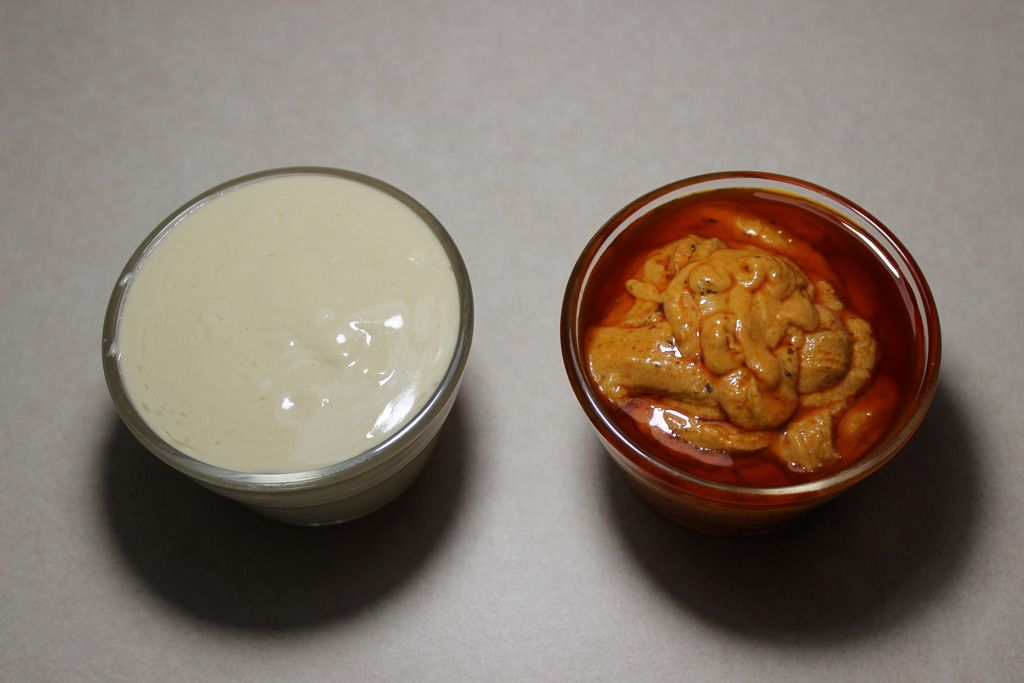 No, you don't actually have to dump it in something else prior to mixing it. I did it for the sake of the post so you could see what each looked like.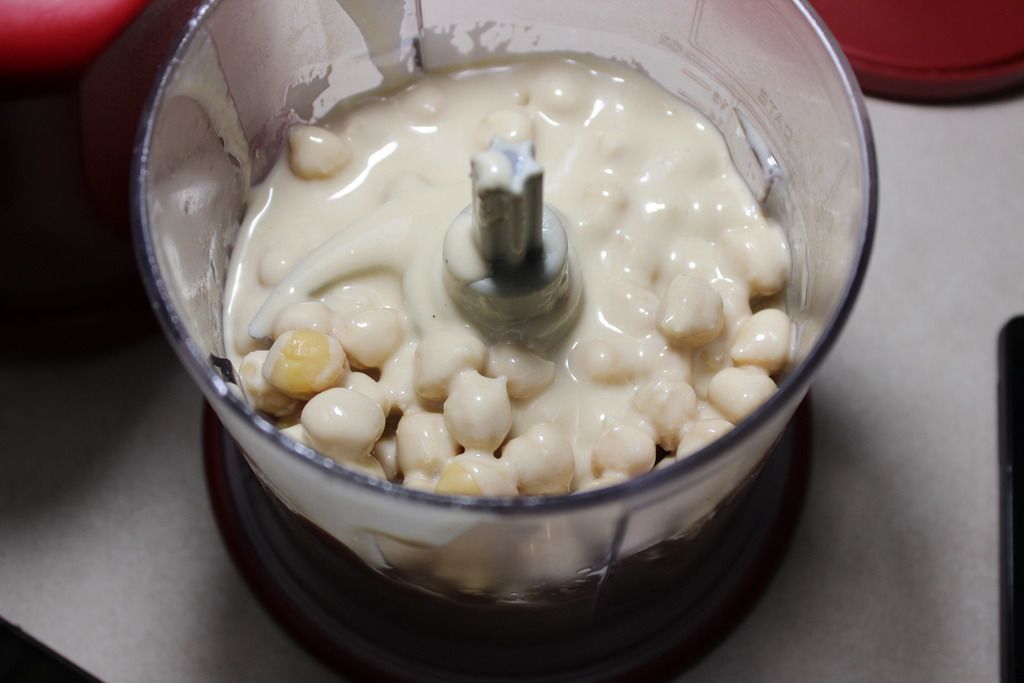 Once you have the beans and the mix together you have to mix and/or process it. Whichever you want to call it honestly. I think for the chickpeas because they are a little harder than the black beans, it took between 3-5 minutes to get it smooth. I did find that maybe one bean didn't get fully chopped up, but that's okay with me, because I like chunky hummus. Sometimes I'll buy an extra can and not let them get chopped totally and mix them is. So good to have texture!
Fully mixed, it looks like your typical hummus. Don't worry though, it made way more than this! Again, this was for "presentation" purposes. I believe this made 10 oz, but I could be wrong. Still that's a lot of hummus!
Classic Ingredients -
Water, Tahini (Ground Sesame), Olive Oil, Garlic, Salt, Lemon Juice, Sugar, and Citric Acid.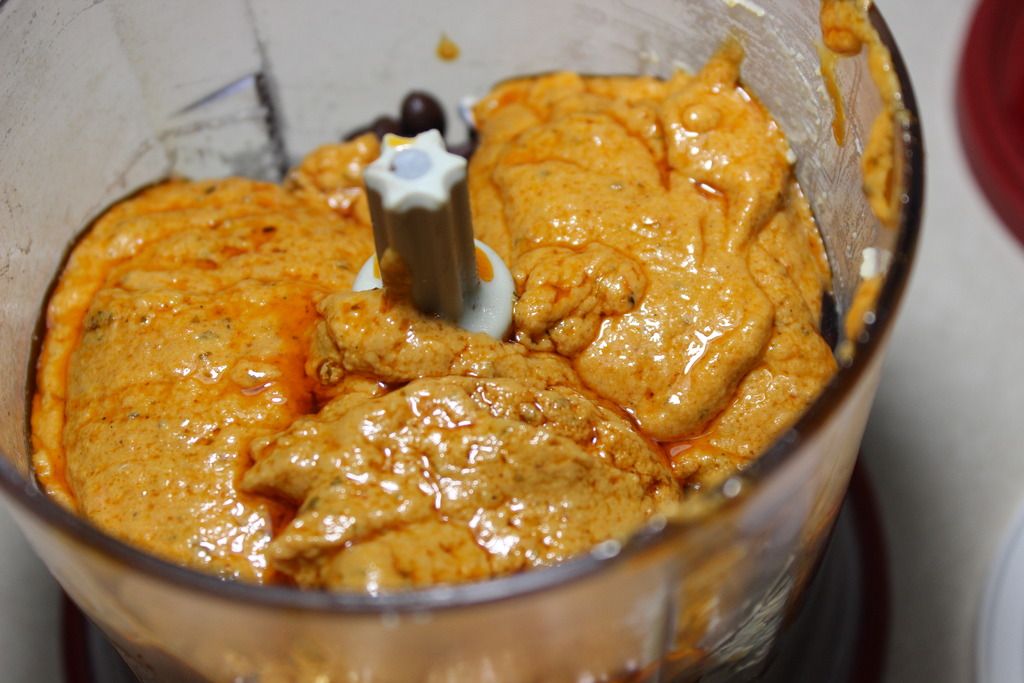 Look at that closeup! yummo...o.O
The Southwest Black Bean was easier to mix because black beans are softer. Again it still took between 3-5 minutes to full blend it all together.
Southwest Black Bean Ingredients-
Water, Tahini (Ground Sesame), Roasted Red Bell Pepper, Olive Oil, Lime Juice, Garbanzo Beans, Garlic, Sea Salt, Tomato Paste, Sugar, Spices, Onion Powder, Paprika, Citric Acid, Garlic Powder, and Cilantro.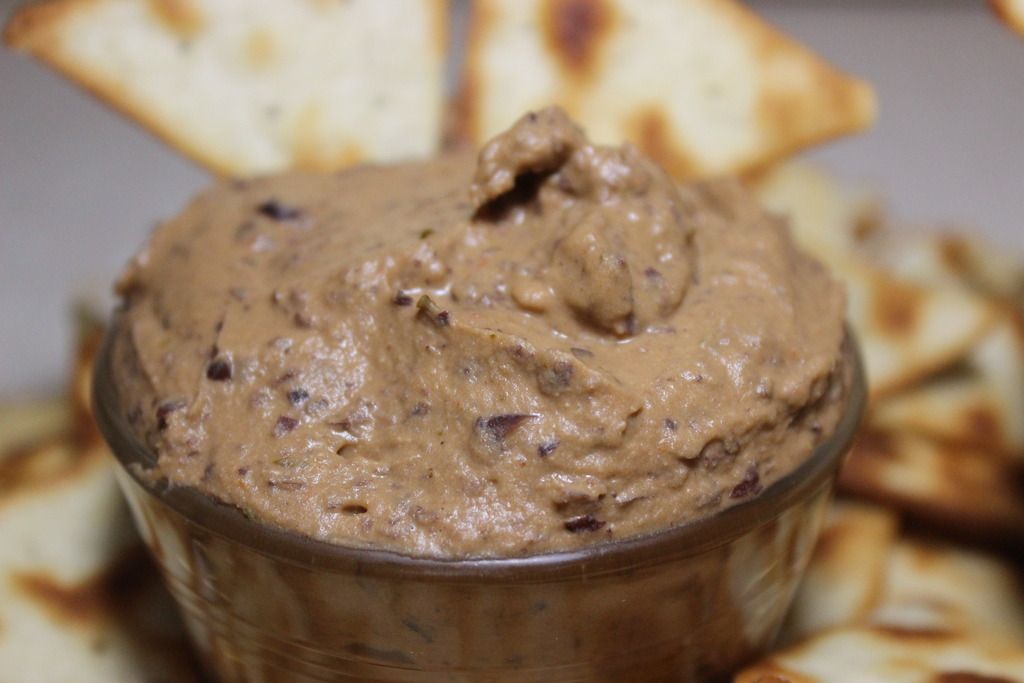 See, it doesn't look so bad anymore! Consistency wise, it's a little "thinner" than the classic. In a nutshell, it's not as thick because you are using a different bean of a different composition.
Taste wise between the two, the Classic hummus tastes exactly like a regular old hummus..kind of. It's got an extra twang of lemon in it, but that could just be the citric acid. I do like it though! It's really good.
As for the Southwest Black Bean, it's got to be my favorite. It's got that got of spice to it, without actually being spicy. However, actually reading the ingredients, I didn't know it had roasted red pepper in it, so maybe I will give the roasted red pepper hummus a try. Why not?!
I do really like both of these and I am so glad that Bush's came out with these! They make my life easier and I can make the hummus myself, which I like to do! I also want to experiment and maybe use the Southwest with Garbanzo beans, and maybe vice versa? See how that tastes! If I do, I will definitely share on either twitter, snapchat or Instagram! Each are the same handle AuttyW if you want to follow!




Just for good measure, so you know, here are the ingredients for the Roasted Red Pepper Hummus (which you use with garbanzo beans)
Water, Tahini (Ground Sesame), Roasted Red Bell Pepper, Olive Oil, Sea Salt, Lemon Juice, Sugar, Garlic, Paprika, Onion Powder, Citric Acid, and Garlic Powder.
What do you think?! Are you going to go out and buy some now!? I know that's where I will be heading when I head to the store soon! You can find these in the isle with the canned beans!
Autty