Contains press samples
Why hello there! I know everyone is starting their Holiday nails, but I am still in Fall! I really have been wanting to do these nails since I got the Square Hue box in November. This box made me quickly realize that brown is actually my favorite color. I know, weird right?! I've been saying it was purple for ages, but really, it is brown. Don't ask me why, I don't have an explanation.
I used Square Hue's Pompidou polish from November 2016, because it is holographic. I seriously told you all, that I will wear this polish the entire month and I did. This polish is so dang pretty that I just can't get over it. Let's not kid ourselves though! You can never have too much holographic anything.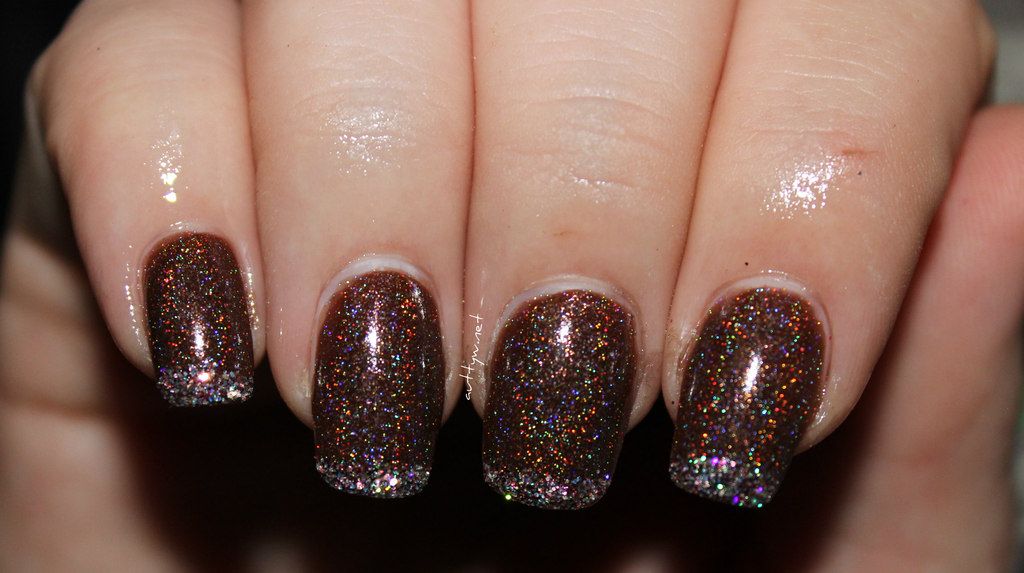 I have had these Hard Candy holographic glitters for ages and have had no idea what to do with them. They look pretty awful on the lids and are a pain to get off of your eye lid when it is time to take them off. It just isn't that though, I am not exactly sure these are made for use near your eyes...the glitter is a little too coarse for my liking.
I used the City Chic duo and pretty much just mixed the two glitters together for the ultimate holographic glitter tips! I basically just dipped the tip of my slightly wet nails into the glitter and called it a day. They aren't all even, but come on, this is me, I can't even draw a stick figure. I don't think everything has to be perfect when it comes to your nails anyways.
I will say that I did put these under my LED light for gel nails,, I found that it actually helped the glitter dry on pretty well and not fall off. Square Hue polishes aren't gel polishes, but I will be danged! The light actually helped the glitter adhere to the polish so much better than letting it dry on its own! The glitter even lasted through a shower, which it didn't do the first time I did these!
Obligatory out of focus shot!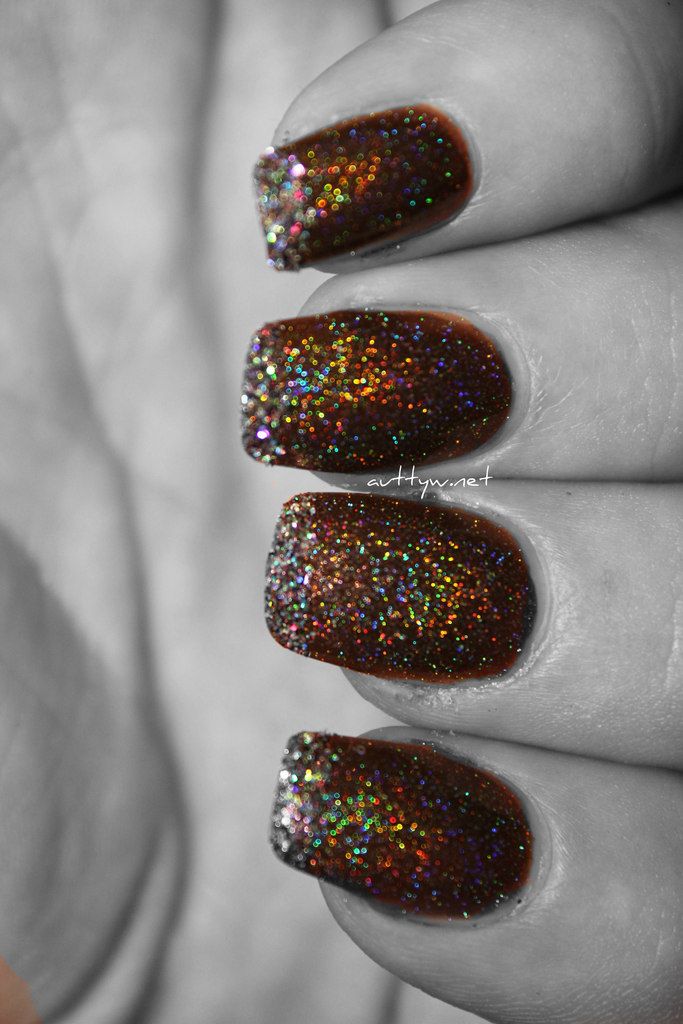 Have a great weekend!
Autumn